If you ever want to publish an audiovisual creation online, getting a music license for the music you are using is a must-have. With an ever-tougher policy on copyright from online platforms, the best way to get in line with the rules while enhancing your creation is to purchase a music license from an online music license library. But how do you know which one is the best for your need? Here are the best 5 criteria to select your music license library.
1. Catalog
What does the online music license library offer? How many songs do they have? Does their music match my content? Is the quality good enough for me? That's the main question you have to ask yourself before choosing a music library. If you plan to post regularly in order to be prolific in your creation, you should definitely go for a music library with wide range of catalog. BAM Music or Audio Network offers more than 30 000 tracks whereas Soundstripe has around 4000 sounds available. "4000 is more than enough" you're probably thinking. But, if you produce a lot of video, you'll reach the limits of such catalog pretty fast. Besides the quantity, look for the quality too! What is the point of having thousands of songs if they're useless? Online music license libraries always allow you to hear a preview from their catalog, so make sure to find the right quality you're looking for by browsing their sounds.
2. Features
All music libraries offer the same products: songs to use for your work. But your choice of music license company can make a huge difference. One library can offer different service that the other. For example, check if they offer you STEMS audio files, songs tailored at your needs. Try to see if they have a quality customer service or if they're available to answer your questions quickly and so on.
3. Website
The first thing you'll see and that will surely make a difference in your choice is the appearance of the online music license library. The first glance at the website sets the tone. Maybe you'll be attracted to a website by its design and interface. And that's not a superficial criterion. Being able to browse the catalog fluidly and quickly finding out what you want is a cherry on the cake . After spending few minutes on a website, you'll probably feel whether the interface is user-friendly and intuitive or not. Most of online libraries have neat websites, but in the end your choice will rely on your personal liking.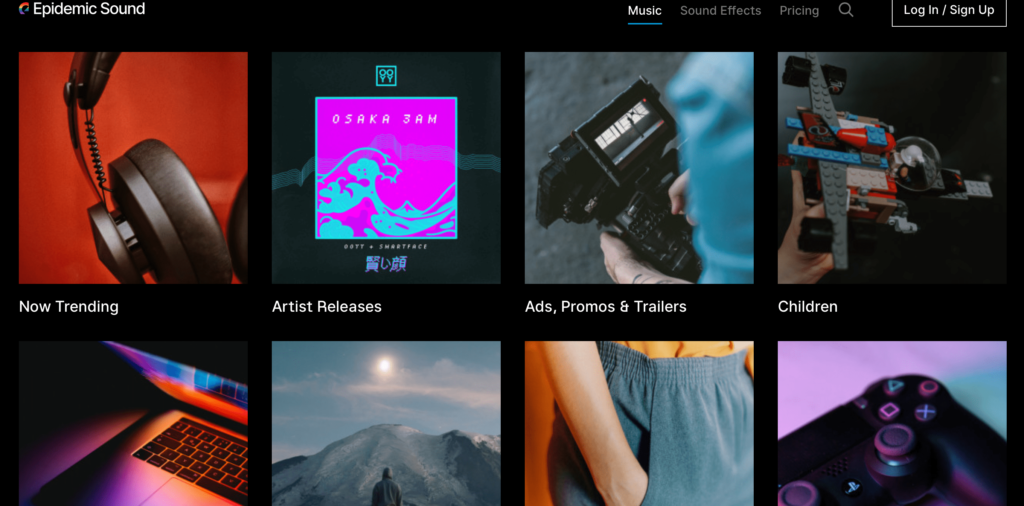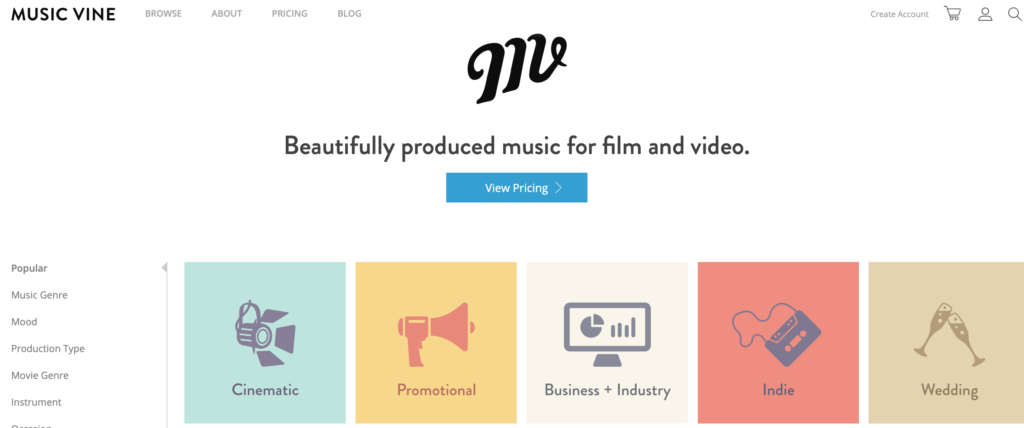 4. License system
An important criterion can also be the license system offered by the library. Most of the music license companies propose two systems: a single-track license or a subscription that allows you to use their catalog. But in the detail of those two systems, online libraries differ a lot from one another. They won't allow you for the same usage . Like, the number of views or revenue you'll make from your content. The territory where you'll be allowed to broadcast your content won't be the same either. Be sure to check that out before subscribing to a license company. A system will be more advantageous depending on who you are, what kind of creator you are.
5. Pricing range
Last, but not the least, pricing is most essential criteria to keep into an account. With new competitors every year in the field of music licensing, the prices tend to be lowered these days. Especially with the subscription model, you can get very economical. For an annual fee , some companies will offer you to download and use their entire catalog. For other libraries, prices will vary according to the categories of the content like personal , professional or commercial. If your channel starts getting more traffic and revenues, you might have to upgrade your license to higher level. So be sure to check how pricing works before subscribing to a seemingly economical offer.
With those best 5 criteria in mind I hope you'll be able to make a thoughtful choice when you select your music license library! With more than 30 000 tracks available and new songs regularly added, BAM Music proposes you to easily find that perfectly suits your work.