You are ready with your YouTube content and willing to use popular music in it. But here is a spoilers' alert "You can't use that popular music in your content". Also, they are all subjected to copyright. So, you need to be aware of the legal music usage and copyright claims associated with it. Still, trust me there are ways to find out what songs have copyright and what is copyright free music. Whether you are using music on your platform or you are doing a cover song, there is a way to know how to know if music is copyrighted?
What is copyrighted music?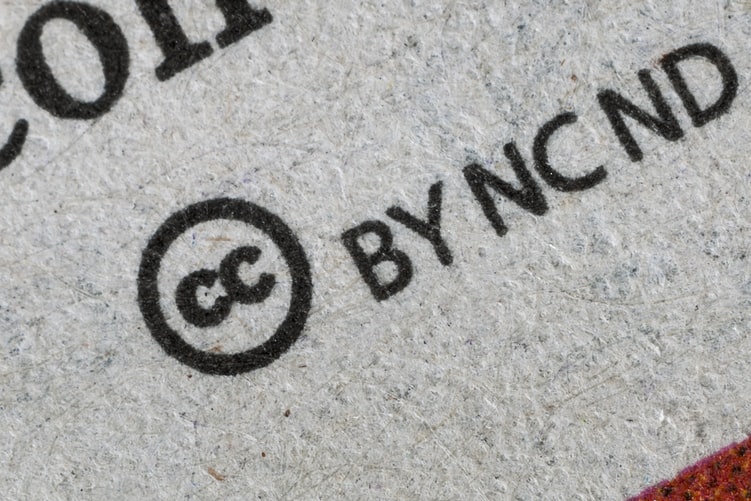 Music copyright is a right to copy where owners have major 5 exclusive rights. They are copying, adaptation, distribution, performing public works, and displaying it in public. Each music has copyrights, owned by its composers and authors. On the other hand, copyright-free music is a music type that no one can claim performing rights than the initial license fee. It is due to the publisher or music production company who has granted the license. If you are a beginner podcast maker, our how to use a copyright free music article might interest you.
How to know if music is copyrighted when using it on YouTube?
Previously, YouTube had a Music Policy section where you could check for copyright issues if you were willing to use any song on a YouTube video. However, the service no longer exists.
So, here are the steps that would help you know if the music is copyrighted on YouTube or not:
Select and download a song that you are willing to use. For instance, if you want to know

Perfect

by Ed Sheeran, upload it and remember to set it as for hidden or private to detect the possible infringements.
After upload, you will get the screen like below. Likewise, you will see the Copyright owner's policy which determines if you can use it in a certain territory or it's blocked in all territory.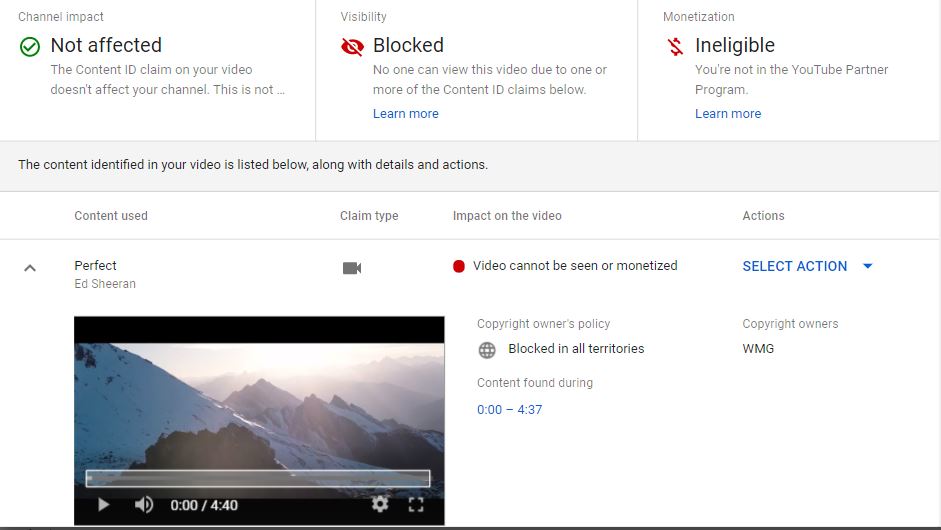 This way, you can save yourself from a copyright strike or account blocked depending upon the context. You can unblock your video with certain procedure. But its a wearisome process.
Do not risk your valuable project using music that you are not sure of.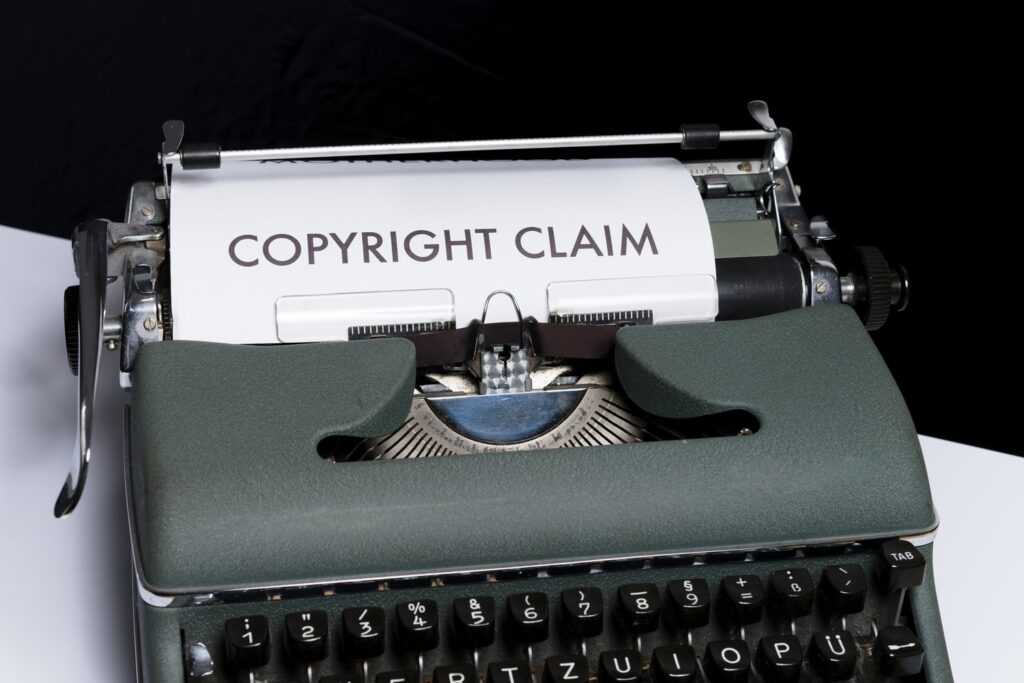 The first reason is if your video contains the copyrighted content and the Content ID of YouTube automatically finds if the content is copyrighted.
There is the possibility that the copyright owner can block your video containing the content.
What are policies with unlicensed use of music on YouTube Channel?
YouTube's usage restriction has the following restrictions:
#Block Worldwide: Here, the copyright owner restricts you to use his/her music on your YouTube channel. If you are using the music, your content will be mute or become unavailable worldwide.
#Block in some countries: However, in some cases, copyright claims are for a particular country. It means if the piece of music is legitimate to use in one territory, it might be opposite in other territory.
#Monetization: Likewise, in some cases, the copyright holder might allow monetizing the particular video and holder willing to share the revenue with you. Though the policy exists, the video might not be available in every territory.
Do you need a license for a cover song?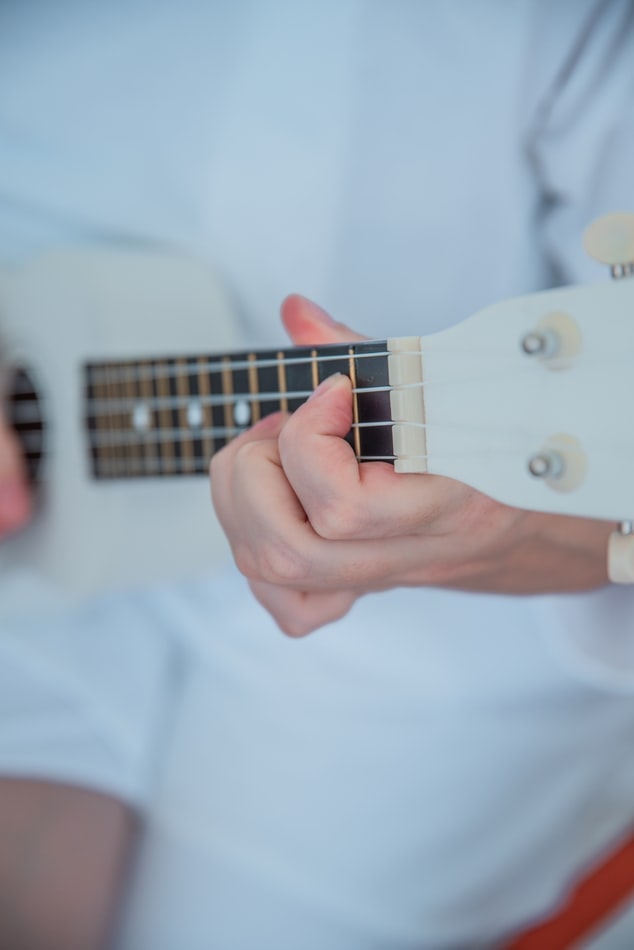 For those willing to do a cover of their favorite artist, copyright issue should be taken care attentively. Covering songs in live performance is not a problem. However, if you want to record and distribute that song, then you need the permission of the publisher. A mechanical license is the license required if one needs a physical copy of the artist's work. This might include CDs, tapes, ringtones, interactive streams, and different business model digital configuration. You might be subjected to monetization removal or decreased view depending upon the copyright holder's wish. You might also need a synchronization license that combines sound with the visual experience.
What are the ways to find copyright-free music?
Since you have understood some of the consequences of using copyright music, you must be wondering what are the ways to find copyright-free music and how to use copyright free music.
#1 Try YouTube Audio Library
With YouTube witnessing so many copyright claims and creator finding it difficult to find copyright free music, it has YouTube Audio Library. It is a small music library with different free songs and sound effects. You can search according to the genre, track title, duration, and artist name. Similarly, there are other two categories named "attribution required" and "attribution not required". In music that has attribution – required icon with cc, then you should give credit to the artist in your video description.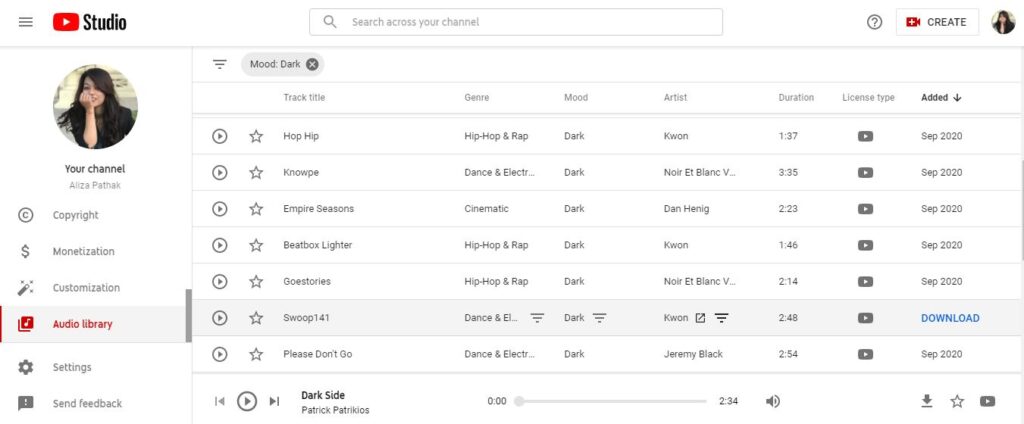 However, the YouTube library is not the best option if you are looking for the finest music to fit your audio-visual project. The choices are limited and your video will have the common sound as it would have already been used by other creators. But if you are willing to use the music outside of YouTube, you will need other alternatives.
#2 Purchase Royalty-free music and Copyright free music
If you are serious about your production and want to invest in the long term, purchasing from synch music library is not as scary as that sounds. Moreover, licensing with music libraries would keep your content in safe hands and at the same time elevates your production quality.
We have talked about music libraries and the criteria to choose the music library. One of the alternatives for high-quality music is BAM Music. It has a platform with more than 30,000+ songs from indie artists from all over the world.

Some of the features that you can enjoy with BAM are as follows:
A huge library of more than 30,000 tracks
Simple and easy licensing
Premium music at the best price
Accompanied by musical supervisors
Revisioning and customization services provided in guidance with supervisor on demand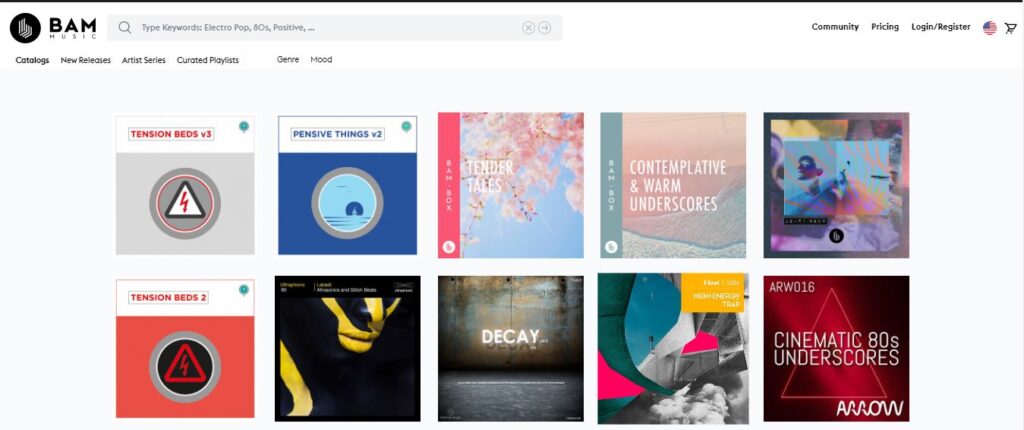 This way BAM helps to solve the complication of music licensing to creators by offering premium music at the best price.
Wrap up
Therefore, I do hope this article helped you to have an idea on how to know if music is copyrighted and your alternative in the form of a copyright free song. Remember to play smart and do your research before publishing. Do not let the copyright strike make your hard work go in vain.
Thanks to the vast music resources found online. #HappyCreating