We're rewinding back a moment to the virtual 2020 Nashville Film Festival at the beginning of October, because there's one music panel that we at BAM are not done discussing. Of course, we were excited about the entire Music Program portion of the fest, which included two days of music-in-film and sync-focused panels. If you didn't attend, it's not too late to catch most of the festival on demand here! But if you did attend, then you hopefully caught the critical panel discussion, Diversity Matters: The Business of Music Licensing For Media and the Black Experience, moderated by our very own BAM Music Manager of Music Licensing, Charisse Presley.
About the Diversity Matters panel
The Diversity Matters panel was a festie favorite, being one of the top attended talks this year. But no surprise there – while Charisse created the topic, she certainly isn't alone in believing this is an insanely crucial concept going forward in the industry. The panelists she curated included these top creatives: Disney Music Supervisor, Brian Vickers; Kobalt VP, Chris Lakey; artist and composer, Chief WaKil; Independent Music Supervisor, Yvette Metoyer; and BD Business Affairs Manager for W&K, Joshua Christie. Most of them having been in the industry for 12 years and counting, there was an expansive collection of experience, challenges and successes to share.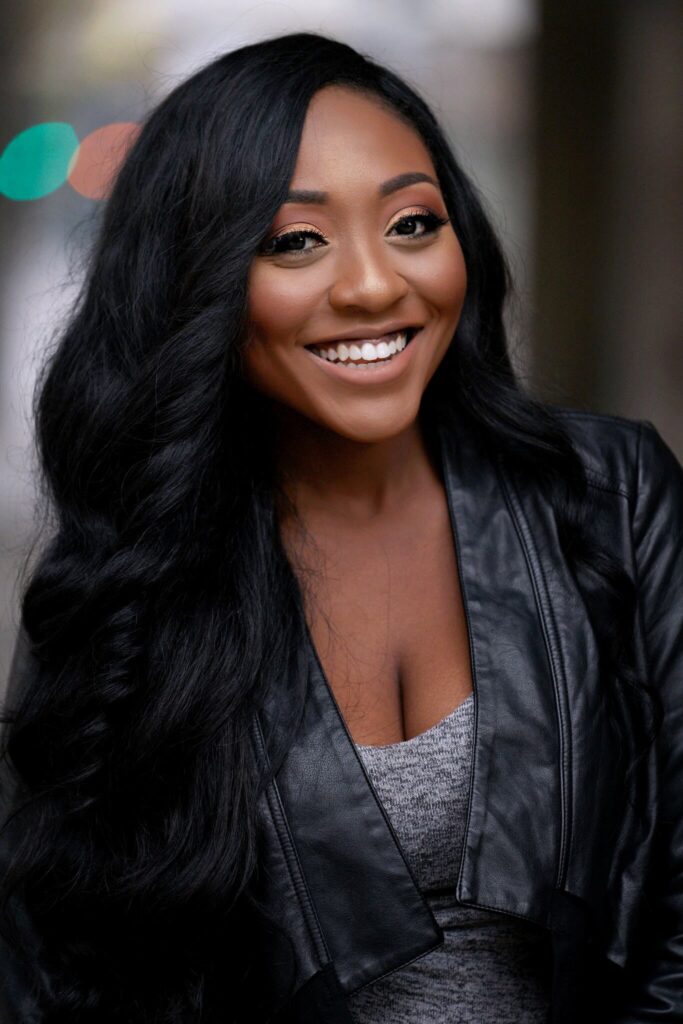 Charisse, although she jumped at the chance when asked, had her work cut out for her creating this panel and trying to keep it to an hour. She outlined thoughtful discussion questions to ensure the most effective conversation possible about a topic not easily condensed. To Charisse, creating this panel was incredibly important. She "felt like a conversation about diversity told from the perspective of incredibly successful and amazing black professionals was needed. Especially those from the entertainment industry". Truly, at the height of the civil unrest and takeoff of the Black Lives Matter movement over the summer, conversations about these professionals doing their part to help end racial injustice and increase diversity was at the forefront. "Thus," Charisse notes, "as an African American woman in music, I knew it was important to continue to drive those conversations and do my part to help!"
The obstacles faced as black individuals in the sync industry
The first question up in the Diversity Matters panel was what some of the biggest obstacles were that the panelists faced in the sync industry as a black individual. Josh responded that people in meetings were always surprised that he was a black man by his name being "Josh Christie", a minor example of the more concerning stigma he feels he has faced for both his color and young age. Several times he can remember, people have immediately assumed he couldn't have achieved such success, or that he truly belongs in the room due to these characteristics.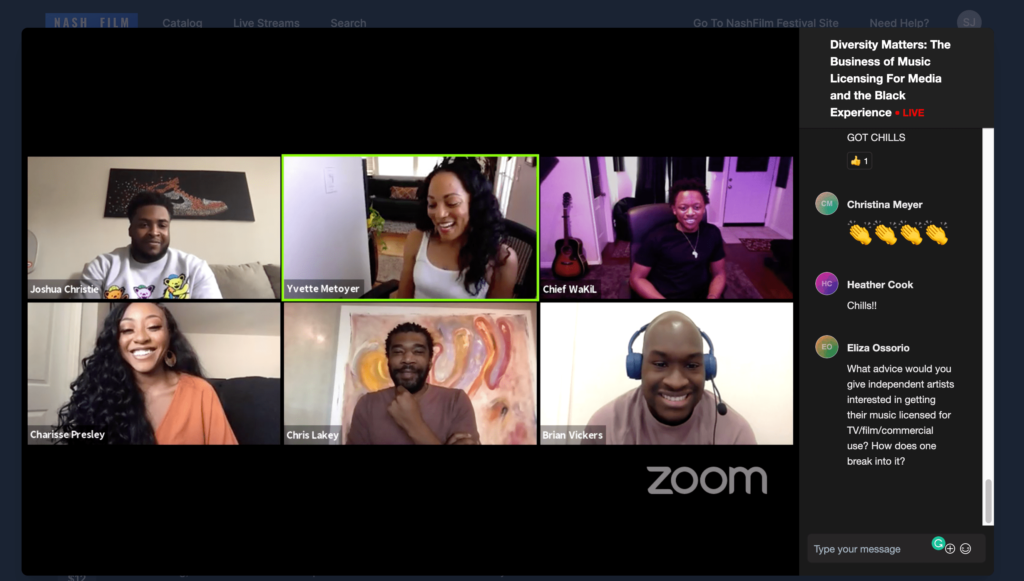 Similarly, Charisse has received surprise at her being articulate, well-educated, or intelligent (the valedictorian-of-her-college- intelligent, we would like to point out) due to being a young black female. Brian brought up being the "token black person" at various companies. A classic scenario we have no doubt all witnessed or experienced at one point or another in workplaces. Josh commented that "black people can be hired outside of just being the diversity minority person. We've all been the black-Josh, black-Chris, black-Brian in the room."
Stereotypes about African-Americans in the industry persist
Which segues perfectly into another question posed by an audience member. "Do you feel that you are pigeonholed in your company as the 'urban' expert?" This certainly resonated among a couple of the panelists. "[People] wouldn't know that someone like me can set the tone of a hard rock song" was WaKil's response. Chris mentioned that a client was surprised that he knows about 1980s punk music (aka anything other than "black" music). Consistently throughout his early career he had to prove his value and knowledge to overturn the stereotype, and now finally feels that his reputation precedes him.
Yvette said similarly that she has worked on projects involving all kinds of backgrounds and genres. But often when sending music briefs has received back music that is far from what she asked for. She wonders if they have researched her or already know her skin color, and might be assuming she only prefers a certain style of music. Others like Chris mentioned that being pigeonholed has not really been an issue, as he has always just been expected to know a diverse array of genres in his sync job. He suggested this might apply more to people working in A&R.
What can be done?
To wrap up, Charisse asked how racial reckoning and the deaths of George Floyd, Brianna Taylor, and others affected the business. And–for the million dollar question–what can we do from here? For Brian and Yvette, it's simple: it starts with empathy. "Just care", "take risks", and "give people a chance", they said. Chris and Josh agreed that diversifying the entry pool is the equalizer. And then offering these hirees training and mentorship to get to higher level positions from there. Brian went to the top of the chain, stating that white executives can help by bringing in black creatives that are "capable across the board", and who can bring in their own knowledge and experience.
Following the panel, we had some of our own questions for Charisse to close out the event.
What was the most important takeaway from the panel for her? "Companies must commit to hiring more people of color and providing those who are interested in working in entertainment (especially music, opportunities, internships, jobs and a chance, overall!"). In addition, she learned from the panel that "even though we were all in various stages of our careers, we have had shared experiences as African American professionals and creatives. And in that we found community amongst each other and others who participated". She, and we at BAM, are so inspired by each of the panelists for the different ways they have overcome their adversities in the industry based on skin color. It's time to get excited for the future of the entertainment industry where we all have the role of increasing diversity. Because it matters.