Finding good music for your content might be a daunting task if you do not find proper sources. Moreover, you have to know if that music is safe enough to use in your content. You might have heard that Royalty free music and Copyright free music save you from your videos getting flagged or saving you from copy strike. But, again be aware! Only the term 'Royalty free music' associated with music wouldn't ensure the safety of your content. Everyone will explain to you the advantage of using Royalty free music. But, no one talks about the risk behind them. So, today, let's discuss Royalty free music for videos: What are the risks?
What is Royalty free music?
Royalty free music is a term that has different meanings and understandings. The first thing you have to know is "the music is Copyright-Free" i.e. you don't have to pay a second license to a PRO (PROs or Performing Rights Organization are organizations responsible for collecting revenue on the behalf of music publishers and artists for publicly broadcasted tracks).
#Risk 1. Confusing Royalty free music with NO license
Does Royalty free music mean no license? Absolutely no! Moreover, the license can be limited in terms of usage time and space. Often it is worldwide and perpetuity but for specific use like social media, YouTube, and many more.
#Risk 2. Assuming Royalty free music for "free" music
Many misconceptions are circulating that Royalty-free music means free music. Royalty free only means it's free of royalties. You are paying the initial fee and should purchase the license from the copyright owner.
# Risk 3. Presuming Royalty free music for unlimited future use
You might have heard that you can use royalty free music for video an unlimited number of times. For instance, you purchased tracks that are free of royalties and use them in your marketing videos and promoted through YouTube. It just means you do not have to pay the copyright owner royalties if your video crosses 1 Million views or 2 Million views. Except your license mentions explicitly, you can NOT assume to re-use the same music for another production.
#Risk 4. Royalty free marketplaces are not created equal
If you start searching for the term "royalty free music", you will get lots of options for music libraries. But it doesn't mean they are so. Even if they claim to be Royalty-free, it can feature the composer's work that is in PRO member. This way, PRO will eventually collect royalties on the behalf of the composers. So, you have to avoid this risk by researching about the music provider to select music for videos in clever ways.
#Risk 5. Music stems can't be free of royalties
If some sources come abruptly and say you may use my royalty drum looms from XYZ's track, do not go chasing them over. You might end up paying royalties for that if the claims come from the composer or copyright holder.
Can I use royalty-free music on YouTube?
You are in safe hands until you have read the fine print well and under the guidance of a musical supervisor. But if you are using music without taken care of terms, your video music is not safe. YouTube has a Content ID that identifies and manages the content. Content owners submit content beforehand and if you upload a video with music that is in the database of YouTube, your content will get either a copyright strike or a copyright claim. However, there is a difference between these two terms. If a copyright holder claims money, then it is a Copyright claim. But, if the right owner wants the video, then it is known as a copyright strike. If you get 3 copyright strikes, you may lose your YouTube channel. If you are a YouTube creator, you can read additional content regarding the risk of using Royalty free music.
Make wiser choices
I hope you got an insight into the risk of using royalty free music in your video. Do not blindly trust sources claiming that there's nothing to pay. You have no control over the source of the music and the rights attached to it. So, study better your sources. Going to free music libraries like YouTube Audio Library can be an option. But again, you would not have the greatest quality. We all know that better music makes a better film. They elevate your content to the next level and as a video creator, they truly matter in your creative process.
Wrap up
Go for libraries that have real touring musicians. Actors who care about both their artists and creators. Make sure to get music from a reputable source and read the licensing terms before jumping into the buying conclusion.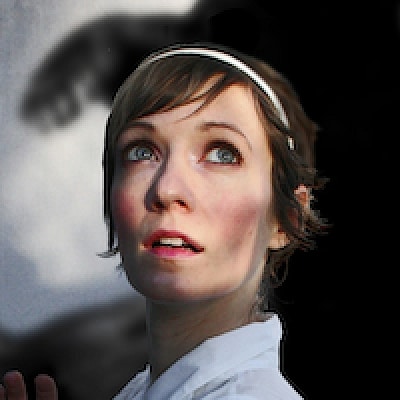 At BAM Music, we have Indie artists from different parts of the world. To enhance the ecosystem of creative culture, we provide 30,000 + original tracks of premium quality. If you are unsure of what music to use, you can get in contact with our music supervisors too. Listen to the playlist of wavy dream folk tunes from BAM artist 'Erin'.