We are a few days into 2021, and we finally left 2020 behind! It was a year full of surprises and mishaps that nobody asked for. However, we got through it thanks to social media. Almost everyone is on Instagram now. My mother, your dog, the cat lady on the third floor of your building… so, without further ado, here is a list of Instagram inspirations for you. Find below your 10 Instagram accounts to follow in 2021.
Celebrating, inspiring and supporting the creative community. Since 2009.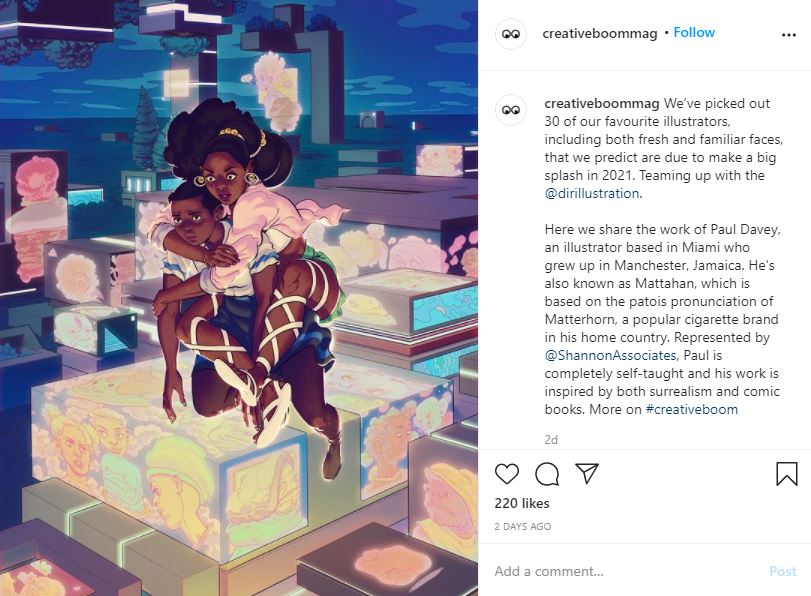 Creative Boom Mag is one of my favorite accounts to follow in 2021. It is an art, design, and visual culture magazine. It aims to bring inspiration to people in the creative industries. They mostly focus on visual communication but also foster all kinds of creativity. Similarly, they promote visual artists who are contributing to creative support online. So, for those of you who want to see art, need inspiration or motivation for your creative projects, Creative Boom Mag's Instagram is made for you.
Followers: 67.9K
Publications: 2,896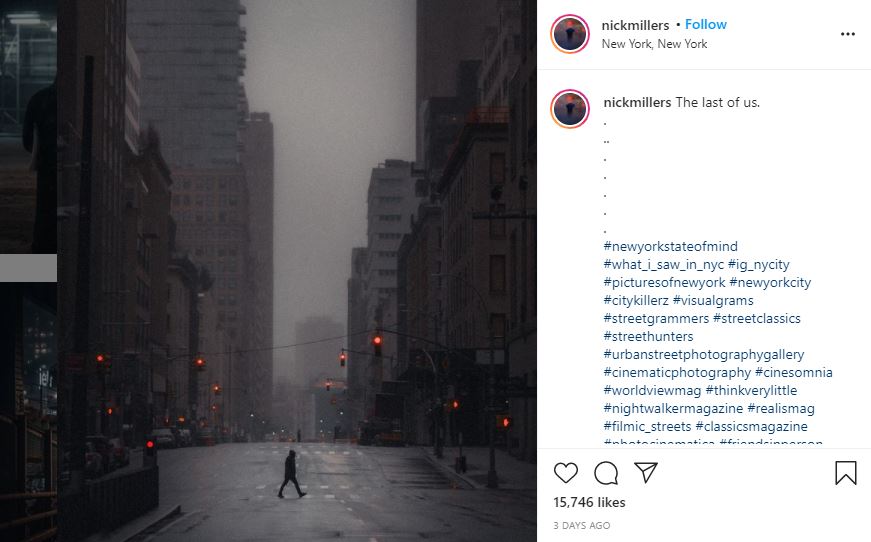 If you are a photography enthusiast, Nick Miller's Instagram account will fill you with inspiration. His neo-noir style brings a new, chilling, and mysterious view of New York City at dawn or night. However, even if NYC is his primary source of inspiration, he brings his style to other parts of the world. Among his highlighted stories we can find other American cities including Chicago or Japanese landmarks like Mount Fuji. He also shares his own inspirations that are taken from various movies and TV shows.
His posts encourage people to rediscover the city they live in. He pushes you to think that there is a dark and mystified, but also appealing and soothing, side of the city you haven't seen yet.
Followers: 85.4K
Publications: 257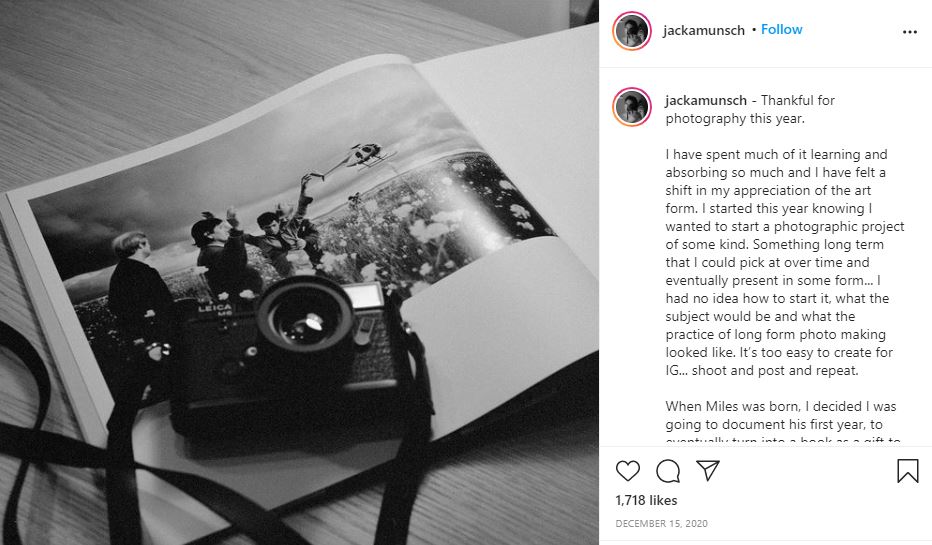 Mixing filmmaking and photography, Jack Munsch tackles different styles and creates incredible content. From short to long-term projects, he gives advice and regularly uploads videos about various filmmaking and photography topics that any person, from amateurs to professionals, can enjoy easily. He also is the mind behind @photocinematica, an Instagram account with over 772K followers where he transforms pictures of singular moments into cinematic masterpieces. The catch is, he only does the edition. Every picture is taken and submitted by his followers. A true challenge that turned into a real source of beauty and inspiration.
Followers: 38.2K
Publications: 660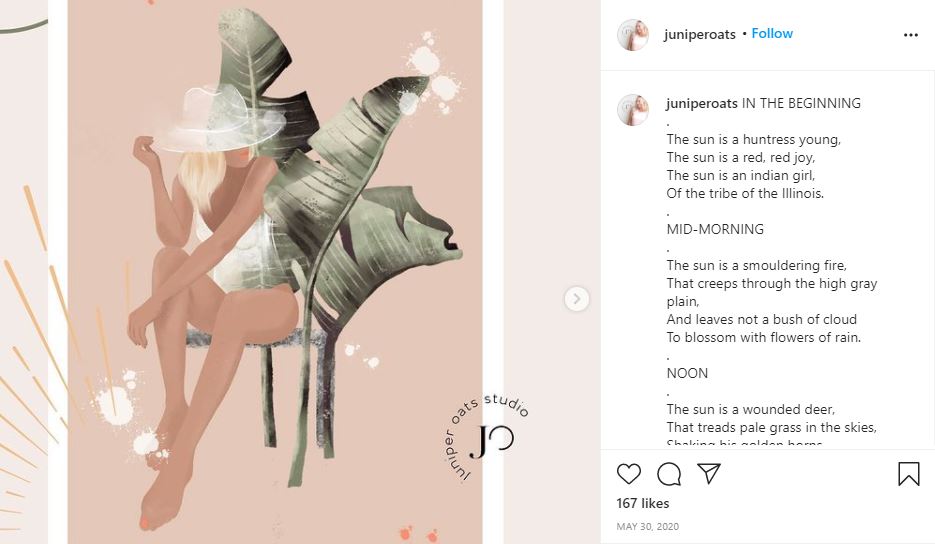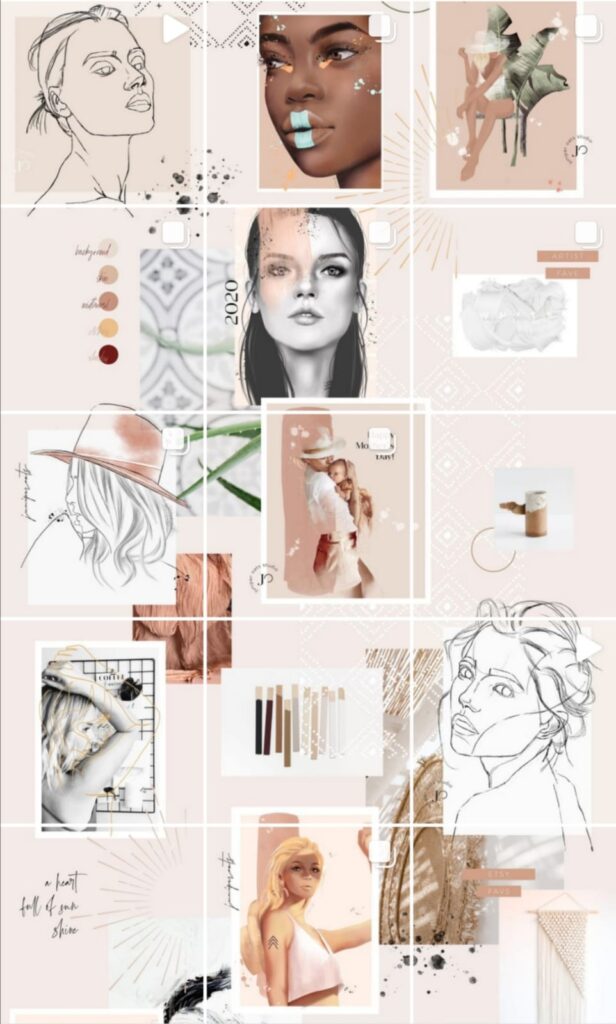 JuniperOats is a digital art and minimal design account where simplicity and elegance meet. Judith, the mind behind this account, created it at first as an outlet for her creativity. Soon enough, seeing how people interacted with her content, she decided it would become "that little cozy nook in your life, that mini-retreat from the daily hustle and bustle."
That's not all, in addition to her amazing illustrations, she manages to create a perfect grid puzzle. Incredibly satisfying if you ask me. Don't you worry, if you also want to step up your Instagram game, she has grid templates and a mini-course on how to integrate video to them.
Followers: 17.1K
Publications: 427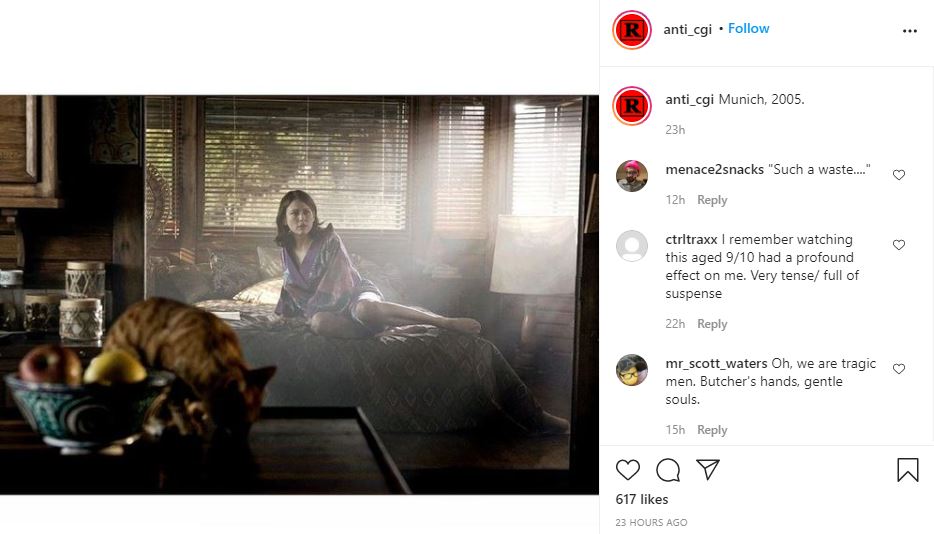 In a world where CGI has taken over much of the filmmaking industry, it is sometimes refreshing to go back to the basics and watch movies where simple methods of special effects – like makeup, costumes, animatronics, or traditional animation for example – are the next best thing. If you're a fellow cinephile, or simply enjoy the pure essence of non-CGI movies, where you can almost taste the fakeness, then @anti_cgi is made for you. Each post carries one moment of the movie, its title, and the year of its release. Nothing more, nothing less, making you eager to know more and allowing you to discover new movies to add to your watchlist. Retro and crazy, anti_cgi is one of the 10 Instagram accounts to follow in 2021.
Followers: 97K
Publications: 11,219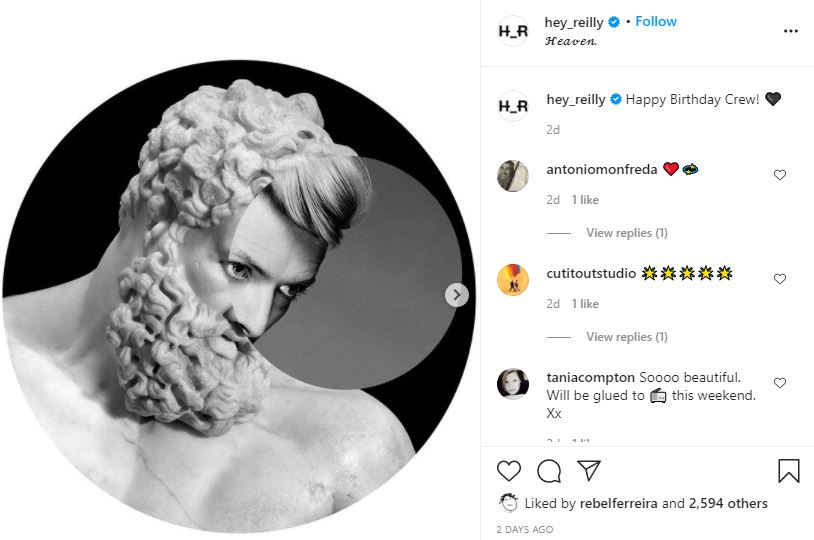 This is a slightly bigger account but still worth mentioning. @hey_reilly is the perfect combination of fun and creativity. Their unique montages are something you should absolutely check out. It is the ultimate mix between art and memes which will make you want to master Photoshop. Believe me, go check it out and you won't be disappointed.
Followers: 171K
Publications: 4,828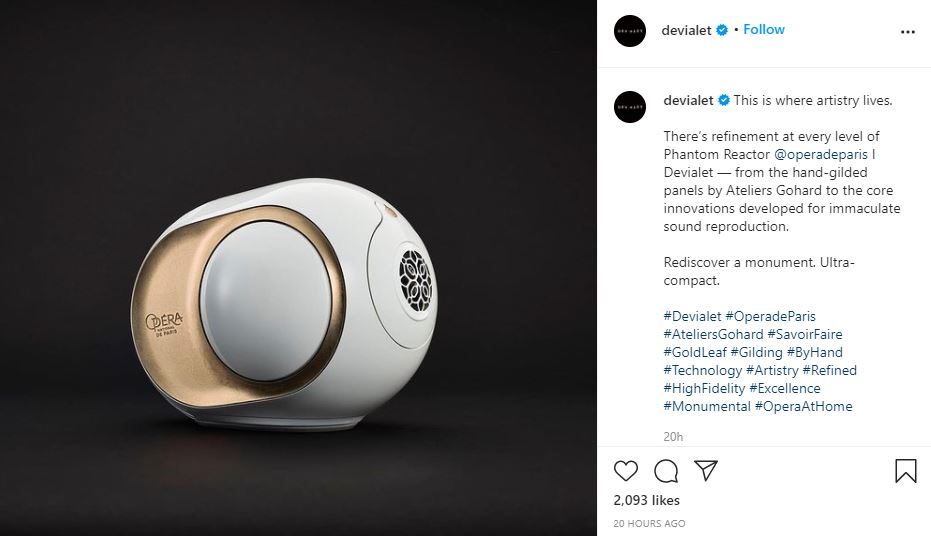 Giving life to pure sound. Rethinking emotion through technology.
"What is a French Acoustic Engineering company doing in this list?" you might think. Well other than being the creators of powerful and reliable soundsystems, Devialet has an incredible sense of design. Not only their speakers are beautiful, but their whole communication strategy is on point. If you are into music, then this is definitely an account you should follow. Plus, their highlighted stories allow you to see the whole process behind the design and the technology of their products. Very instructive and interesting.
Followers: 73.1K
Publications: 559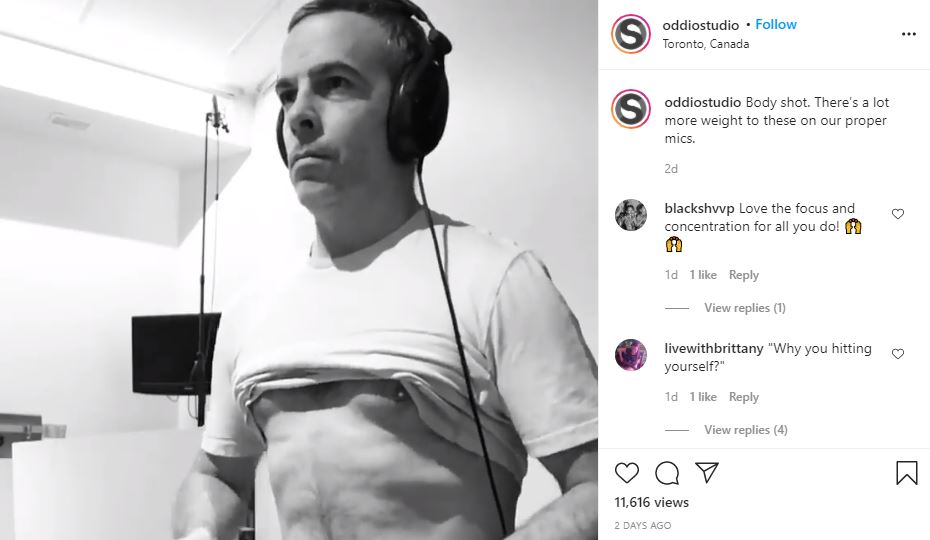 Stefan Fraticelli is an Emmy nominated Foley Artist. If you don't know what foley is, well you're about to go to sleep a bit smarter today. Foley is the reproduction of everyday sound effects that are added to films, videos, and other media in post-production to enhance audio quality. I know, I also thought every sound in the movies was recorded during the shooting but apparently, that's impossible. So, in order to get the best sound quality for whatever audio you might need for the movie, foley artists like Stefan are used.
On his Instagram account, you will find numerous videos of how each sound is made. This Instagram account will surprise you.
Followers: 71.6K
Publications: 1095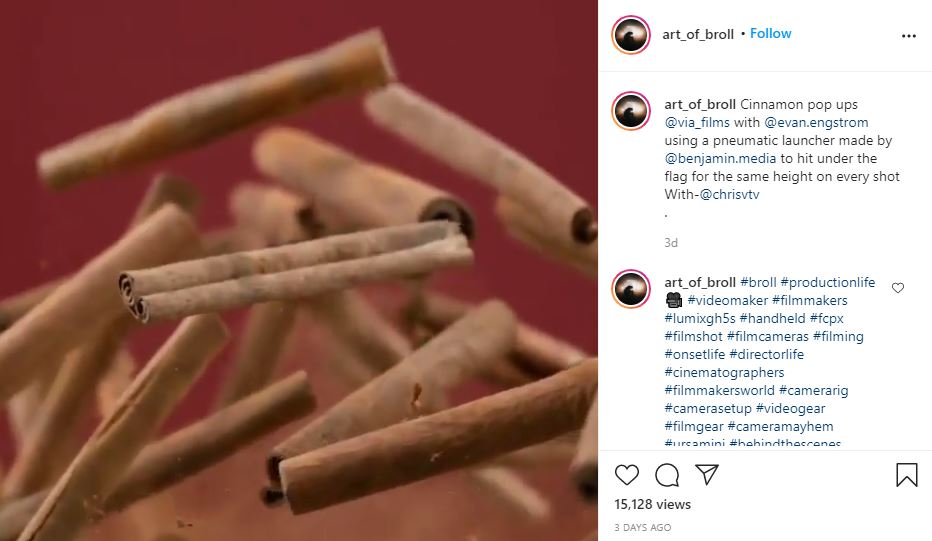 Nowadays, every field of filmmaking uses B-roll. From small ads to big Hollywood blockbusters, it has become an art where there is more than meets the eye. This account's slow-mo videos and awesome behind the scenes will allow you to discover everything about B-roll. Plus, they also have some tutorials for you to try it out with your phone. So, if you want to learn more about this technique, @art_of_broll is definitely one of the 10 Instagram accounts to follow in 2021.
Followers: 121K
Publications: 463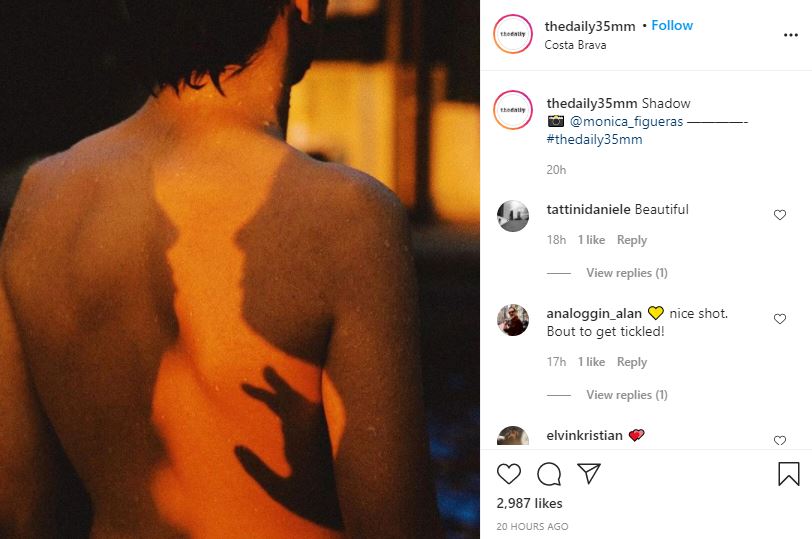 This is a unique Instagram page created by Amaury Martin B. This account gathers pictures from different people all around the world and portrays sceneries and moments of everyday life through the lens of a 35mm camera. The retro style of the page will fill you with nostalgia. It makes you appreciate every little moment of your life. The perfect account if you need a break from reality and want a feel from the good old days.
Followers: 56.4k
Publications: 292
That's all folks, keep tuning in to BAM Music Blogs for more trending topics. Also, do not miss our article on Instagram Reels!