If you have been using Google Play Music for the past few years and find yourself in the need of transition to other platforms or just curious about what is YouTube music, you are at the right place. Without further ado, let's move on to what it has to offer.
How can we access YouTube Music?
YouTube Music is a music streaming service from YouTube. It is owned by Google and launched in 2018 with an emphasis on live and video performance. This service is available on both android and iOS and also in the web or desktop. Some term it as the mashup of Google Play Music and YouTube app. It has a huge catalog of music and available in 29 countries.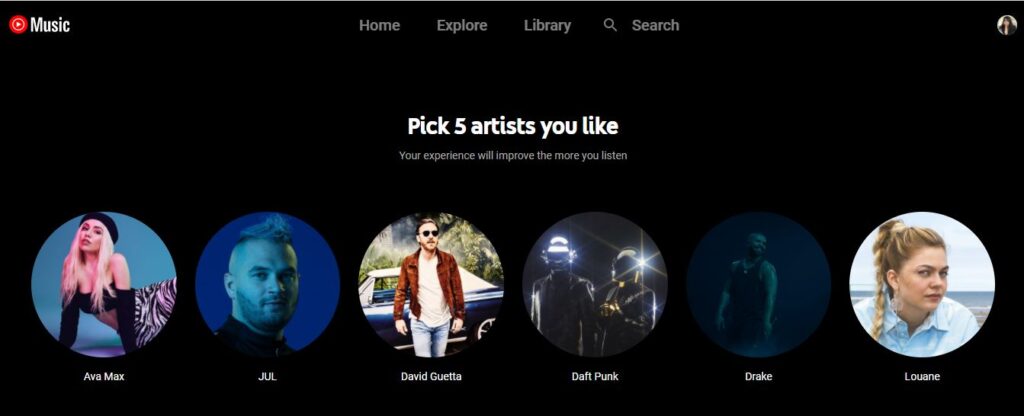 You have to just start by chosing 5 picks from your favorite artist.
Is YouTube Music Free?
You can download and use YouTube Music for free. The application is subscription-based. You don't have to sign in to play the music. However, you have to bear ads between tracks and won't be available to listen offline that encourages users to go premium. The premium price is $9.99 monthly. I would say that YouTube Premium Music is worth paying for.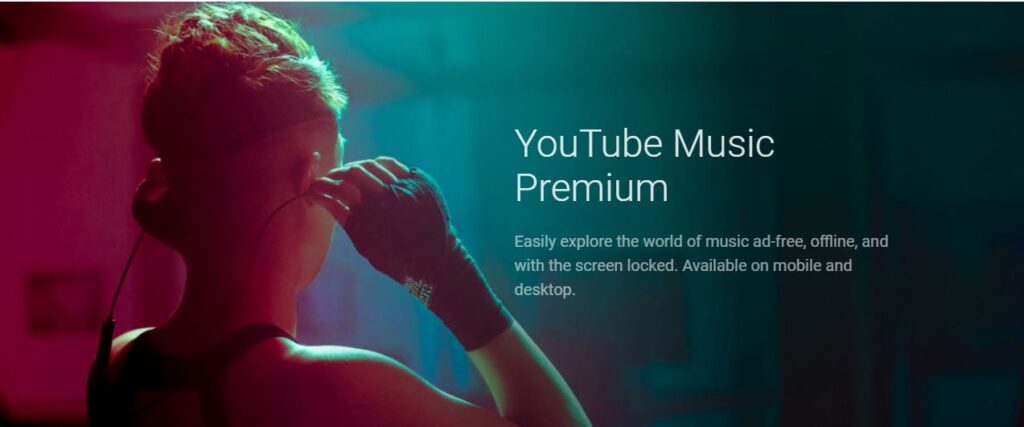 How YouTube Music works?
YouTube Music has good discovery features. They have major 3 sections in the navigation bar. Explore options give you new releases and music videos. Home generally consists of everything and the library tab provides you playlists. Additionally, you can import music from your google play music. You will also be able to go to the chart and select a country to see the top artists and top music with trending tracks. They have made the application easy to navigate through moods and genres.

For instance, there are divisions like chill, feel-good, romance, sleep, party, workout, and so on. Like other libraries, you will see pretty good genres, from African beats to Indie & Alternative, from shimmering jazz to heavy rock & metal.
The recommendation is based upon the location you are, your listening habits as we know YouTube has a pretty clever recommendation algorithm. Similarly, you can like or dislike music and tracks.
Tricks for playing background music without a subscription
I had said earlier that you can't play music in the background if you aren't in a premium account, but here is a little shortcut that you can play songs with another task in synch in android.
Go to your device browser and type music.youtube.
Go to setting and then select a desktop mode.
Play the music and turn off a display.
In case of music stops, wake to a standby screen and go-to media control and play.
But, keep in mind that different androids have different functionalities to handle the music. You might have to enable playback control.
Cons of using YouTube Music
Every platform has its pros and cons. What I have found is we cannot browse our music here. You have to wait for an endless screen to load before jumping to the library. There are thousands of tracks being uploaded, but navigation sucks a bit. Similarly, we cannot help ourselves comparing this app to Spotify. Device connectivity isn't as good as Spotify as it has more hardware integrations compared to Google. I have seen some reviews where people seem to have complained about difficult upload issues.
Hope this read helped you to draw a better picture of what YouTube Music is and how it works. If you are hunting for tracks that are premium and unique, synch music library would be one of your options. BAM Music is an Indie music library with more than 30,000 catalogs of music from artists and record labels all across the world. To begin, you can start with sullen and gloomy tracks from Moody Cows. If you have doubts about using music on YouTube as an online creators, this article will help.