Getting the right editing software is a key step in the making of your podcast. But with plenty of software available online, it's easy to get lost amidst of all those possibilities. Depending on your need and preferences, you might want to use a certain software over another. Without further ado, here is a subjective list of the 5 best softwares to edit podcast!
#1 Audacity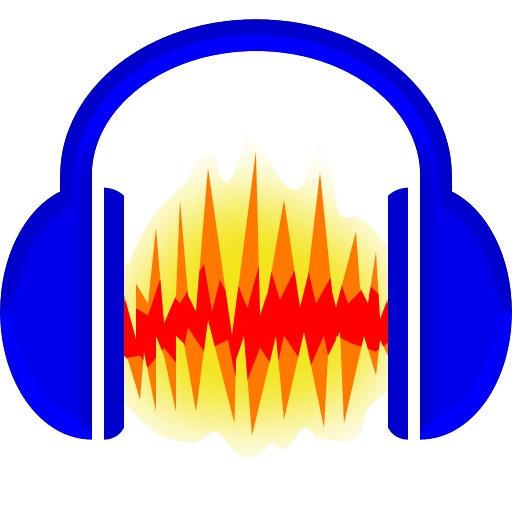 From all the best softwares, Audacity is the most affordable solution for you. It is free and available on both Mac and Windows. You can easily record your podcast on Audacity, and export it on WAV, AIF or MP3. It includes plenty of editing options and effects such as Noise Reduction, Equalization, Compressor, and Fade In/Out. Everything you need to edit a good podcast. However, Audacity is an economical software, meaning that it's free and with many features, those can be limiting over time. If you're looking for professional equipment, Audacity maybe not be the right solution for you. Audacity was released in 2000, and even if it's regularly updated, the interface looks pretty outdated. It's not the most user-friendly software out there, but still an interesting option for beginners and is one of the 5 best softwares to edit podcast.
#2 Garage Band

Garage Band is another free and yet very complete solution for podcasters. It's free for Apple users. It is available on both computer and iPhone, which can be convenient in certain circumstances. It is a really great tool to record and mix your podcast. You can indeed find a lot of basic mixing features on that software, which can be interesting. You can even add automation on several parameters (EQ, Pan, Volume…). Moreover, there are a lot of podcast tutorials and templates on internet for Garage Band.
Garage Band is initially created to make music, so you'll find many digital instruments that can help you to create music for your podcast, if you feel inspired to compose your own intro for instance!
The only downside is that Garage Band is only available on Apple devices.
# 3 Adobe Audition

Adobe Audition is often seen as the best software for podcasting. It's a more advanced software that comes with variety features and more complex mixing and recording tools. Though it's a software for more experienced users, it's still very easy to use. It comes with podcast recording templates that are very user-friendly. But it comes with a price, $20.99 by itself. That's why if you're a content creator, you might want to purchase the Creative Cloud, which includes Photoshop, Premiere Pro, Audition, and other software that are very useful to produce online content.
#4 Logic Pro X

Logic Pro X is an Apple software that you can consider as an advanced version of Garage Band. It looks very similar, but the possibilities available to you are incomparable. I couldn't list the number of tools that this software includes, but just remember that it's a professional software used by producers and musicians from the industry. Thus, Logic Pro X is a complete software for you to record your podcast. Only downsides, the price: it costs $200. And if you're a beginner, you might find it difficult to use. Clearly one of the best softwares for podcasters.
#5 Hindenburg Journalist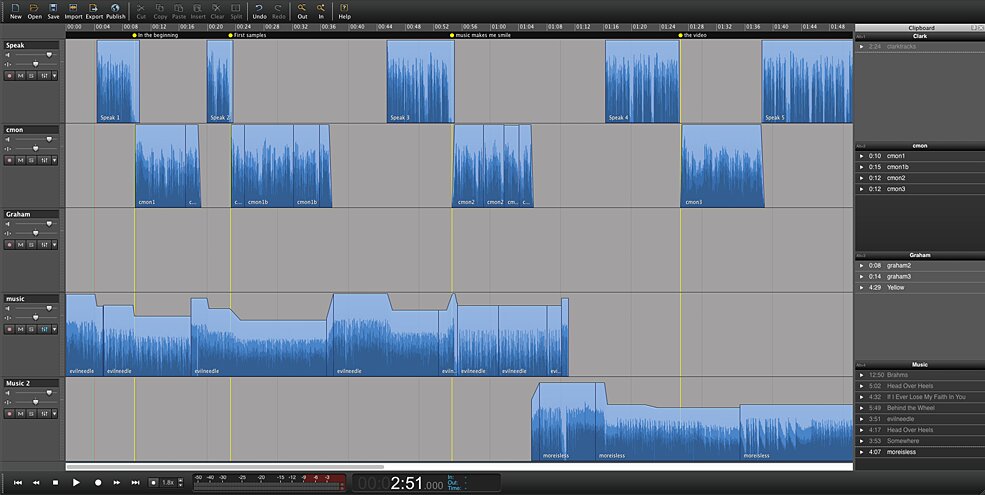 Hindenburg Journalist is a software that is especially dedicated to recording podcasts. With a lot of effects to improve your voice, it's the go-to software to record and edit your podcast professionally and easily. It will help you to make a quality show with a good storytelling. The standard version costs $95, but there are more advance versions for a higher price.
You now have a clear overview of the best softwares by podcasters. It's now up to you to see which one best meets your needs! By the way, if you need soundtracks for your podcast, don't hesitate to check out this narrative playlist for podcasters from BAM Music!