There's no doubt that TikTok took the world by storm amidst the COVID-19 pandemic in 2020. The app's seemingly endless stream of very short format content gets you hooked on it for hours. From memes to viral trends and user-created choreographies, TikTok's only limit is its users' creativity. But one important feature the app has is the use of music and sounds for your videos. TikTok's software allows you to use or "borrow" sounds from other users, or upload audio tracks yourself. These audio tracks range from major hits to independent artists, to popular clips from pop culture. With that in mind, it is no surprise that TikTok has completely changed the way we discover and consume music. Come with us and let's dig a bit more on How TikTok is reshaping the Music Industry.
Before we begin, if you are not yet acquainted with TikTok or want to learn a bit more about the app, check out our article on What is TikTok.
The Music Industry evolution
To fully grasp the influence TikTok has on the modern Music Industry, we need to see where the industry stands today. It was not long ago that the industry started to change when, 10 years ago, streaming platforms such as Spotify became major players in the industry. During these 10 years, the growing influence of the streaming services' algorithms over music discovery and consumption has been a subject of increasing interest and study. We went from spending hours downloading our favorite music and putting it on our iPods to having access to millions of titles instantly. We still remember the rush not knowing if that Limewire download would be accompanied by a virus, then being oh so happy to have our sweet mixtapes. Good old times.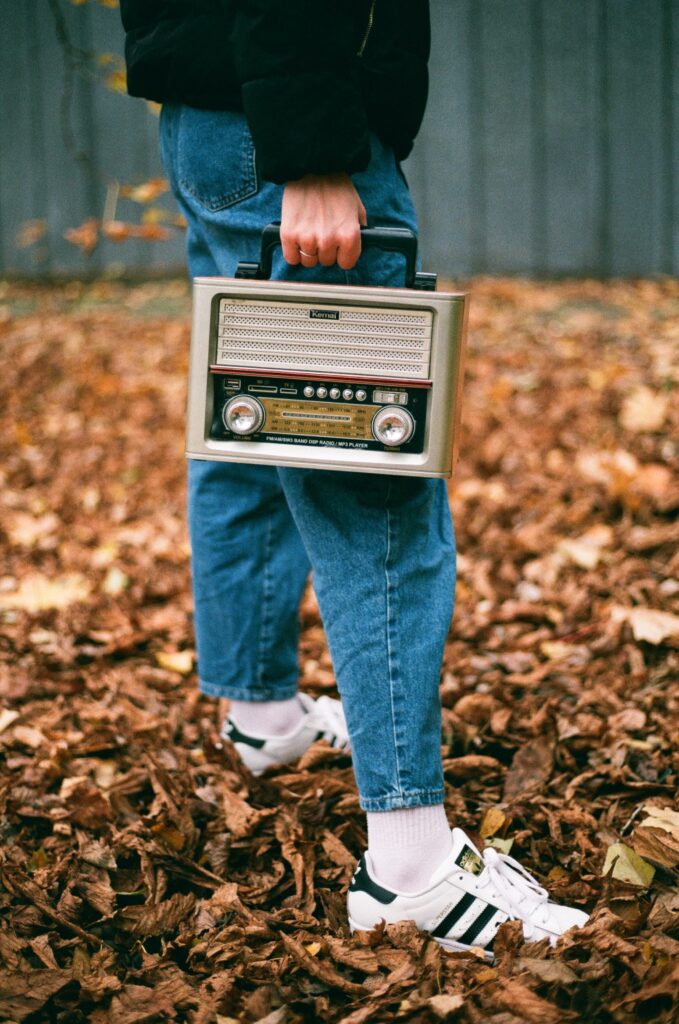 Before the streaming era, music discovery was predicated on mass media (i.e. radio and MTV) and word-of-mouth recommendations. Now, we entrust our music discovery to curated playlists and algorithmic recommendations. Additionally, sharing music with your friends has never been so easy. This digitalization of the music industry shifted its main revenue stream from selling physical and digital copies, to live experiences and concerts. That, being said, with the pandemic putting the in-person experiences on hold, the music industry had to evolve. They are now developing virtual events to try and keep the fans close to their favorite artists. Still, if we thought streaming was a fast way to discover new music, TikTok took things to the next level. TikTok distills music down to a brief snippet you can sing along to, dance along to, or even perform a comic sketch to.
15 minutes of fame? More like 15 seconds
This short format introduced a new type of virality into every aspect of our lives. And with the staggering popularity of TikTok, seemingly random moments can make artists superstars off 15-second clips and a healthy dose of luck. You would be wrong to think that it takes more than that to fall in love with a song.
Illustrating this, we find the case of now renowned Lil Nas X and his song Old Town Road. Lil Nas X's song spent 19 weeks atop the Billboard Hot 100, becoming the longest-running single on the charts. He was the first artist to get such traction thanks to the app.
"I should maybe be paying TikTok. They really boosted the song. It was getting to the point that it was almost stagnant. When TikTok hit it, almost every day since that, the streams have been up. I credit them a lot."

Lil Nas X in a Time interview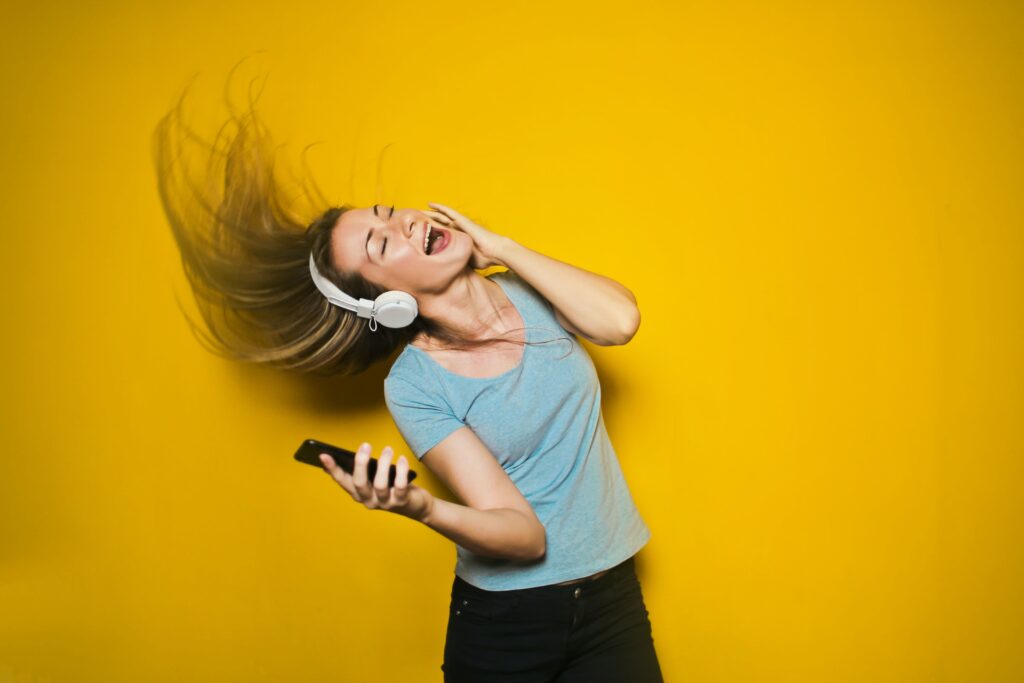 Following the success of 'Old Town Road,' it was almost every other week that news reached us of another artist being signed off the back of TikTok success. Among these success stories, we can find Doja Cat's Say so. It's a song that went incredibly viral after a TikTok user used it for a choreography.
But these 15-30 seconds videos are not completely new. Vine already introduced this format in 2013 and was a huge success until 2015 when the app was taken down. TikTok was then released in 2016. Quite interesting, since according to the Billboard charts, songs have decreased in length by 20 seconds from 2013 to 2018 and continue to drop. This could mean the app not only influenced the way we discover music nowadays but also the format of music and its creation.
The Democratization of Musical Co-Creation
First and foremost, TikTok started as a lip-syncing app. It is no surprise that one of the main aspects of its growing influence on music is the involvement of user participation on a large scale. People were already actively giving their own twist and personal touch to the songs. But the new platform gives them space to further express their own interpretations, thus injecting an important sense of personal agency. In TikTok's universe, a song's popularity is based on how many users have used it to create their own videos.
Secondly, TikTok encourages collaboration by offering algorithm-based incentives. The "duet" feature allows you to reply to someone else's video. Your video is then placed next to the video with which you are collaborating and posted on your profile. For example, star Charlie Puth has repeatedly challenged fans to come up with lyrics for melodies he composed.
The last option is to upload your own sounds. Which can come in handy if you want to sing over recorded instruments or just share your songs. Through TikTok, music creation becomes a living process, as published tracks get constantly remixed and repurposed to create an infinity of iterations. Thus making it another way that TikTok is reshaping the music industry.
A powerful tool for Music Industry People
Yes, TikTok has become a huge tool for consumers and creators. But we also have to mention how it is helping teams working in the music industry. How, you ask? By supplying tons and tons of data. TikTok's Music Partnerships team provides labels, artists, and A&Rs with reports and insights which aim to help them discover the best emerging talent as soon as data indicates so.
They now use Chartmetrics to access the most popular tracks on the platform. It also serves as a powerful discovery tool for bigger labels who can quickly scout rising talent and get them early on while they're gaining traction. Thanks to their chart called Weekly Top Tracks on TikTok, they can break down what tracks are performing well each week based on the amount of videos being shared that have used those tracks. This feature is only available for Pro accounts though.
A big fact to also take into consideration is the value of the organic reach of the platform. Paid ads are nice and all, but nothing beats organic posts that cost virtually nothing. Additionally, a spill-over effect activates when a song becomes trendy. This translates into streaming spikes or popularity peaks on other major platforms due to those trends. Plus, in our opinion, people trust authentic, organic content far more than paid, corporate marketing drivel. As such, you'll gain fans for life.
The Grand Finale
We can all agree that the more eyes and ears on your music, the better. And that goes if you're trying to make something of yourself as a musician, singer, producer, or even band manager. They don't say it's tough to make it in the music business without reason. The glass ceilings and harsh outcomes won't cut you any slack. But TikTok has made it a lot easier to at least share your creations. Although the influence of algorithms looms large in this type of crowdsourced discovery, the determining factor has shifted back to consumers. They decide what goes viral and what does not.
As consumers and co-creators, users contribute to TikTok's music hype machine. Music is becoming a part of the digital creative toolkit for everyone to play with. Anyone can now easily add any song available as background music for their Instagram or Snapchat stories. Who hasn't seen a thousand beach stories with Sunset Lover from Petit Biscuit?
In a world where the attention economy is peaking, music not only has to compete with other forms of media for attention but is also converging with other creative formats. These creative toolkits are spreading and music, along with other forms of media, will only become more collaborative and fluid with time. It is a trend that the media industry needs to embrace rather than resist. TikTok has changed the way that artists are strategizing and marketing their brands, in addition to allowing the average person to try their luck too.
It's safe to say that TikTok demonstrates a new viable model for music creation and promotion, and by extension, is pushing forward the evolution of all forms of media. Now that's how TikTok is reshaping the music industry.