With the rise of audio storytelling, podcasts are nowadays one of the most popular ways to consume content. So, if you're looking to reach a larger audience with your podcast, there's never been a better time to do it. Don't know how? Don't worry, we got you. Here's a quick read on "How to grow your podcast audience in 2021". You'll get insights on how to use social media to your advantage and take your podcast to the next level. Let's get started!
Why are you launching a podcast?
Before anything else, you have to ask yourself "Why am I doing this podcast? What makes mine unique?"
It is important for you to actually list down the added value of your podcast and its competitive advantage. Marking them down will help you have a clear strategy and define attainable goals. Successful podcasters are those who figured out what value they were giving to the world. Now, here are some insights to give your podcast the boost it needs!
Get to know your audience
In 2020, more than 104 million Americans listened to podcasts at least every month and it is predicted that by 2023, 40 more million people will become regular listeners.
But the internet is overflowing with all types of content. So as a podcaster, you need to be aware of certain tips to reach and grow your audience. Before committing to any particular growth strategy, you should narrow down your target audience. Don't try to reach everyone if you want your podcast to stand out in the crowd. Find your niche, promote your content there and give an opportunity to your audience to build affinity for your podcast. That's a big part of how to grow your podcast audience in 2021.
Don't bore people. Don't worry too much about replicating someone else's formula. Be original with the way you podcast.

James Schramko
#Connect with them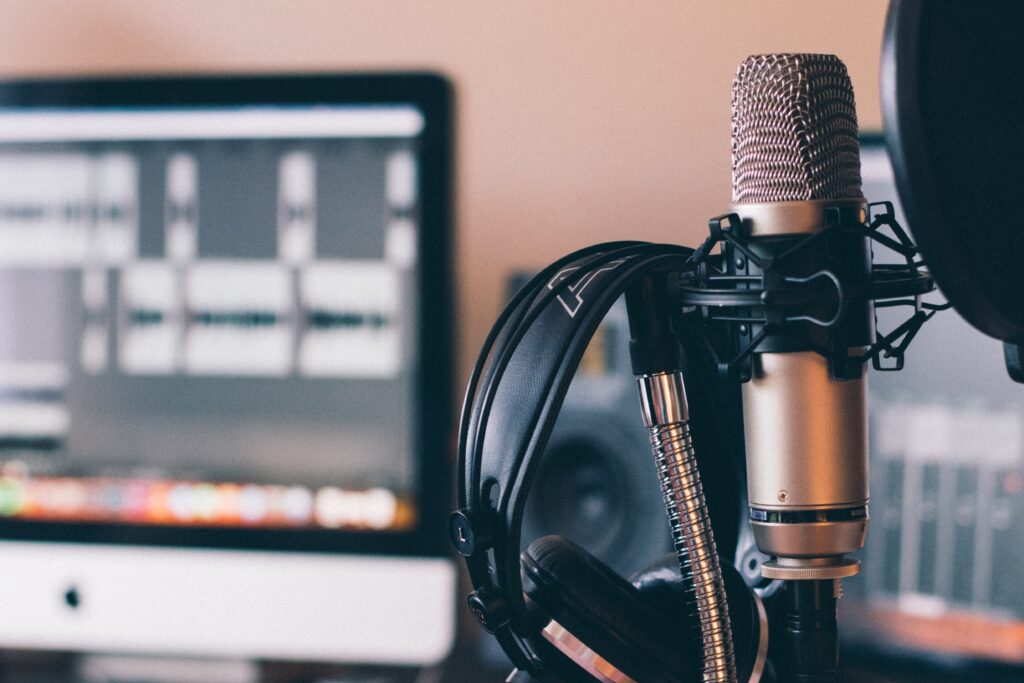 After identifying your audience, bridge the gap between you and your listeners. Try connecting with them in the best ways you can. Here's a list of ways you can do it:
Create a dedicated website
Research keywords and use the most relevant hashtags
Interact with your audience through comments
Increase the sense of belonging with your listeners, for instance connecting through podcast music. If you don't know how, check out our How to select great podcast music article.
Build an Email list and send out regular newsletters
Contact another show to cross-promote with them
And one last tip, make a list of the 10 keywords where you think your podcast should rank. Those will come in very handy.
#Invest in an interesting trailer
Create a trailer to give a glimpse of your work. This will help people to know your subject and can hook listeners to eagerly wait for your major episodes. Make sure it wows them away. You can add podcast music to the trailer to make it more appealing.
For instance, if you are a motivational speaker, try this dramatic Neo Soul as your podcast music. We can bet that dramatic horn and positive vocal will stay inside your audience's head even before the podcast is released.
#Welcome a guest
Guests can be a great way to expand your listening audience. From friends to experts in a field, they can always add a nice touch to your podcast. It helps to switch things up and avoid the routine. Always remember to keep tabs on past guests and congratulate them publicly when something big happens. Plus, it's a nice occasion to re-share their episode. The more you share, the more you can grow your podcast audience in 2021.
# Experiment and measure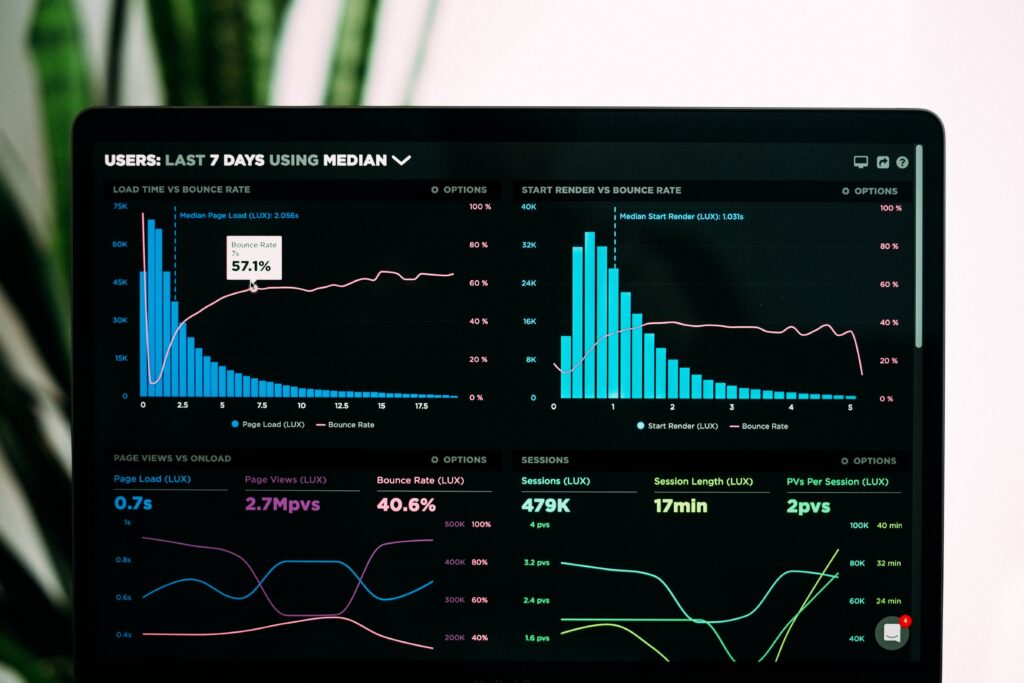 Whenever you take steps to promote your podcast, trying new things and measuring them is as important as the user experience. For instance, Google Analytics is one of the best ways to track the overall performance of your website but you should use every tool available to track your audience's behavior. The data generated will help you define which channels are driving new listeners the most. Fireside or Buzzsumo are some of the tools you can use.
Grow your podcast through social media
#Why use social media to reach your audience?
If you don't already know why social media is the way to go when promoting your podcast, here are a few facts for you.
Social media users have passed the 3.8 billion mark in 2020. Meaning half of the world's population is connected at least on one social media platform.
The average social media user spends 2 hours and 24 minutes on social media every day. Doesn't seem like much? Well, that's the equivalent of approximately 576 TikTok videos.
89% of the time spent by internet users on their phone is dedicated to social media. Without counting the time to take the perfect selfie to post.
We could go on, but we're here to grow your podcast's audience so let's keep it moving.
#Make social media posts for each episode
After deciding where you are promoting your podcast, it is now the time to decide what you are going to promote. On average, mobile users have an attention span of 1.7 seconds. Meaning that you have a very short amount of time to grab their attention. Use the most interesting bits of each podcast's episode, good music and a catchy caption to hook your audience. You don't need to spoil the episode, just reveal enough to make them want more.
If you don't know why music is important to boost your social media content, you can check our dedicated article.
#Create unique content to support the podcast
Though podcasts are mainly an audio format, always try to get video of the session to increase the opportunities for content creation. Try creating a blooper reel of edits to build up anticipation and enjoyment before the episode is released. Get the best quotes for your twitter account to interact with your followers. Use every piece of content to its fullest and connect it through different social media channels to have even more interaction.
#Match your tone to each social media platform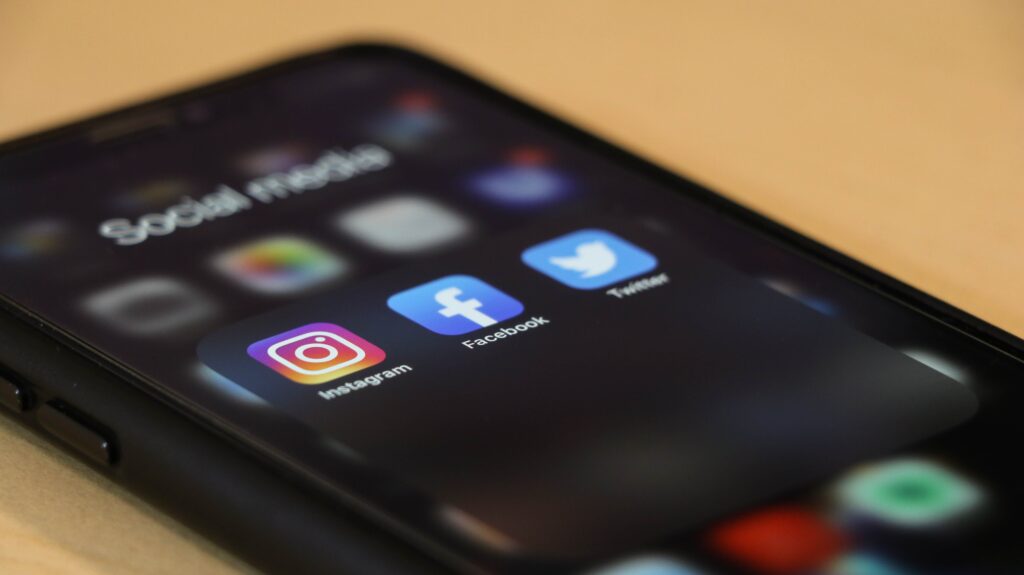 Trying to post the exact same content on two different social media platforms is like using an electric guitar to play an acoustic song. It might sound good, but it won't have the same effect on your audience. Each social media has its own singularities that you should use to promote your podcast.
#Include a call to action
A strong call to action is key to push your podcast's audience to engage. No matter what social media platform you're using, use a call to action to redirect them to your website to learn more about your podcast. You can even use it to make them subscribe to your newsletter and get access to exclusive content for example.
Get social and grow your podcast
Is this the magic formula to grow your podcast's audience? Maybe. The only thing we can be sure of is that if you remember to prioritize quality over quantity, make engaging content minding every social media format and you don't give up, your podcast will get noticed. Start with the social media where you have a naturally strong presence and build your way up to a new audience.
Last but not least, make sure that your podcast's content is easy to share for your guests, team, and followers. Not everyone is a Shakespeare so give them a little help by writing posts that can be shared without anything else to add.
We hope this guide will help you grow your podcast's audience. Don't be afraid to try new things or pull back on things that aren't working. Work hard and you will make your niche the most entertained corner of the internet!
#HappyPodcasting