TikTok's popularity has gone up with abound. The one that started with a "just ok" sharing app (known as Douyin) in China now has become the coolest place to be in for youths. What is TikTok? Is TikTok for business? What's in it for my brand strategy? These questions might bombard you if you are into the ship of digital sailing and looking for new ways to market your product or service. Where everyone is gathering to download what the real fuss is about, marketers can't afford to be misplaced. So, if you are looking to use the app for your marketing mix, here are a few ideas on how to succeed with your brand strategy on TikTok.
Is TikTok for business or just an entertaining video platform?
The answer is definitely yes. You can use TikTok for leveraging and scaling your brand to get an extraordinary result. This popular trending social media allows users to make short looping videos with graphics and various layouts and there is no doubt that videos have become the most powerful tool to engage the audience. Though TikTok has younger demographics, anyone can be on the platform regardless of age.
Why is TikTok powerful?
Here are some reasons due to which TikTok brand strategy is unique to others.
You can directly link the TikTok account with YouTube and Instagram and enables the cross-promotion of your Instagram on TikTok. This can be easily done through your profile tab.
You can see Trending Hashtags and create similar videos.
Free & open platform where people can be playful. One can be open with personality and execute their talent and creativity. Even Washington Post who creates serious content does employee behind scenes in their TikTok channel. This way brands can blend their identity with fun elements that can be treated to the viewer's eye.
Easy to get viewers, it spikes your views rather than others. It gives crazy exposure than any other social media without serious effort.
You do not have to invest extra money and resources. Does not require polished edited videos.
Questions to be asked before starting a TikTok campaign
Are your brand target personas similar to the TikTok audience? It is the major attraction for a generation Z. TikTok is shining in the digital space does not mean your marketing mix must fit inside it. Therefore, you have to be careful if investment in the app is worth the decision and if it can get the intended result.
What are the creative ways in which your customers are interacting with your product or service? Also, think about what can be done with your brand.
What is the niche of your brand? Since TikTok communities are more into particular niches like music, comedy, food, and gaming, being unauthentic can affect your brand. So, choose them wisely or else look for other alternatives.
How do you measure KPIs (Key Performance Indicators) of your brand strategy? Total participants in challenge and followers can only be your precise indicators for now.
TikTok Basics for your brand strategy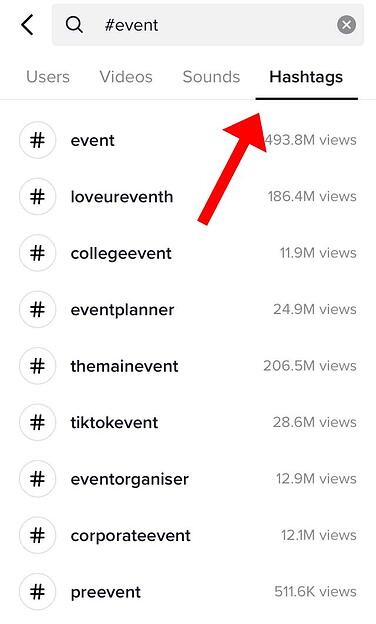 Create your brand's account and then upload interesting videos related to your business.
Use suitable and trending hashtags. Go to "Discover Tab" with a magnifying glass where you can see the list of sorted videos by trending hashtags. Make your video, annihilate them, and bring out the creativity in remaking. Add media content, songs, and overlays. Remember they do not have to be extraordinary.
Show behind the scenes which explains that you are having fun in the workspace.
Create your own hashtag challenge.
Build connections by commenting and engaging regularly on your post.
Now TikTok has ad features. In feed Native Content, you have web clicks, app downloads. But wait for this to evolve.
Make the best use of precise targeting by targeting users in the specified zone.
What to Post on TikTok?
As explained earlier, take care of the niche and then hit the target. For instance, boutiques and clothing stores can use Try-On videos, also add music, and use layouts and effects to spice it up. Like #inmydemin challenge was popular all over the world with the use of the hashtag more than 20 million times.
If you are a product-based company, then try step to step unpackaging video.
If you have a poetry YouTube channel, then try to use some powerful or funny dialogues depending upon the context with hashtags.
For the food industry, you can have hashtag challenges, maybe related to dance moves. For example, Chipotle used the #GuacDance challenge where fans had to upload their avocado themed dance, primarily inspired by Guacamole Song of Dr.Jeans.
Try it yourself
To conclude, many brands have been using TikTok for their business. Whether it's a #bigmactiktok challenge or #inmydenim, people have engaged aggressively. It's an easy way to be early in Social Media.
So, still, thinking about why to join TikTok? I suggest you to Learn by Doing. Take the first step to marketing generation Z if your business has a younger target audience. It is not popular just because of its explosive growth, there are many possibilities for brands to open up and innovate here in the TikTok. See you next time dear TikTokers!