Almost all cameras have built-in displays, but if you want to enhance your production quality, those default monitors can be limiting. Indeed, they can be too small to see if the focus is right. Their quality can prevent you from seeing right colors effectively recorded by your camera. Briefly speaking, adding a camera monitor can help you direct your film and create better footages. But what should you take into account? Resolution, brightness, weight, price and so on. We will try to help you to see clearer among all the monitors available out there. Let's take a look at the 5 best camera monitors for filmmakers!
1. Atomos Shinobi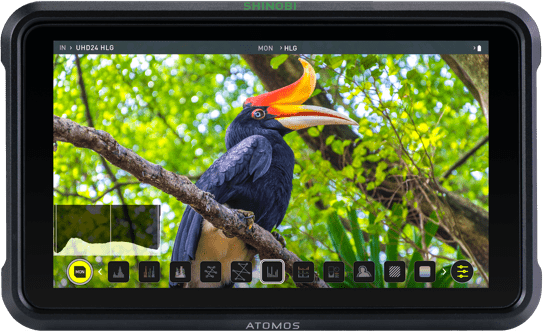 Atomos is one of the major companies specialized in the production of camera monitors. One of their most popular products is the Atomos Shinobi monitor. With a 5,2" touchscreen of a 1920×1080 resolution, this monitor supports all formats up to 4k, and 60fps (up to 1920×1080 HD). Its 1000 nits make a real difference. It means that this screen is very bright and you'll be able to see your video perfectly well even in broad day light. It is rather light, since its weight without batteries is 196g/7oz.
It supports whole list of LOGs and you can even upload your own LUTs. It requires Sony batteries and comes with several monitoring features: Luma waveform, RGB waveform, Vectorscope, RGB Histogram, Focus Peaking, Zebra, Blue only exposure and more. It costs $299, so it's a mid-range product, but it gets the job done. It's the tool that could be very useful and adapted for vloggers and amateur filmmakers.
2. Blackmagic video assist 5" 12G HDR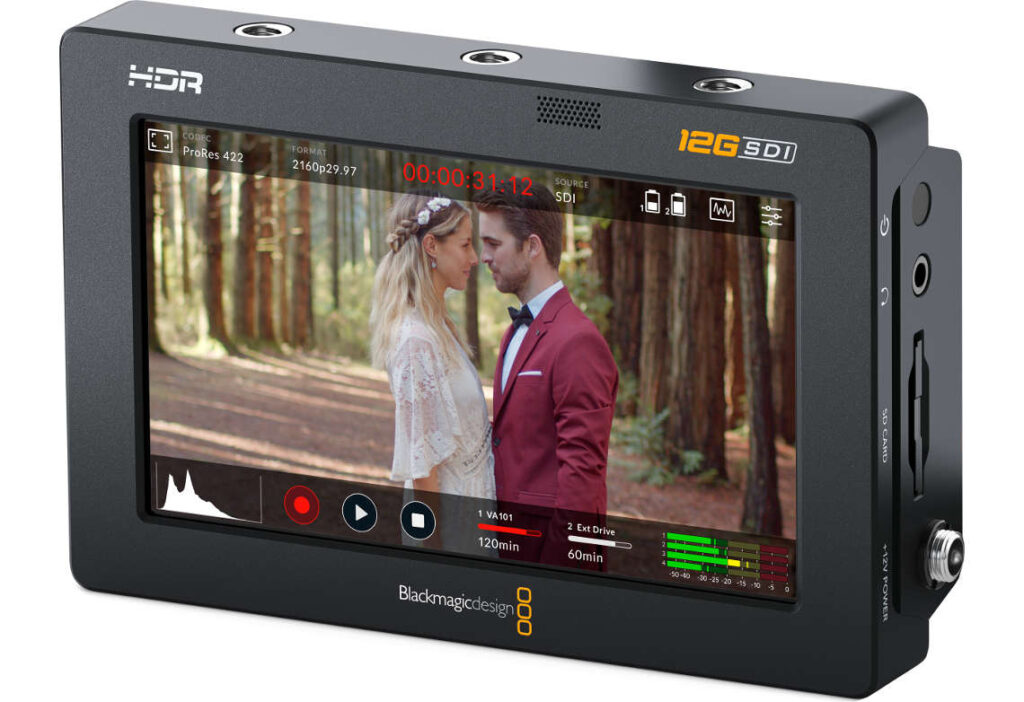 Higher in the price range, you will find the Blackmagic Video Assist 12G from Blackmagic Design. This company is THE reference for filmmakers. From 12K camera to professional editing control panels, they provide filmmakers with the best filmmaking gear. The BM Design Video Assist's 5" touchscreen has a 1920 x 1080 resolution, and support signal up to 4K. Its 2500 nits make it one of the best screens available in terms of brightness. It has 2 types of input, HDMI and SDI, which allows to use professional camera with it. Just like the Atomos Shinobi, it uses SONY L-Style batteries.
It includes a lot of monitoring features like Waveform monitor, Vectorscope, RGB parade display, histogram and so on. It has one of the most user-friendly interfaces which allows to easily navigate in the different features offered. This monitor is perfectly adapted for professionals, even though it's not the best one for filmmakers from the industry. For amateur creators, it's an investment since it costs $795. But you see that it's a real professional gear that can step up your filmmaking game.
3. Lilliput A7S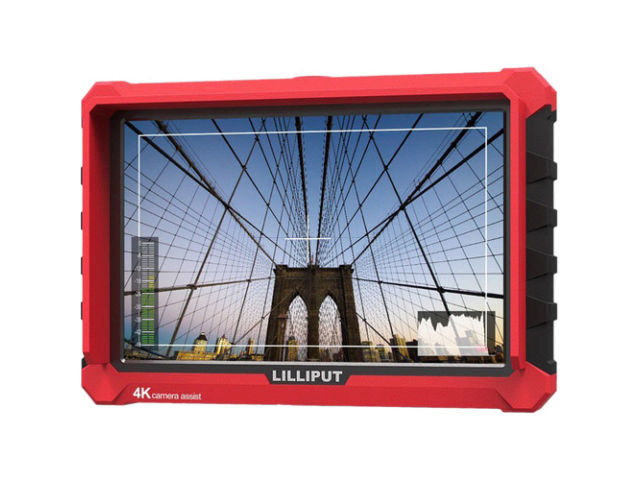 Lilliput A7S's monitor is clearly the best value among camera monitors on the market. This 7" screen has a 1920×1200 resolution but can support 4K. It has all the classic monitoring features (histogram, peaking, audio level meter, grid, image flip, false color…). However, it's not a touchscreen, which makes this monitor less user-friendly. In terms of brightness, it has 500 nits only, which is not as good as the monitors we've just talked about. But its cost is what makes it stand out. For a price of $159, it's a great option for amateur filmmakers!
4. SmallHD focus 7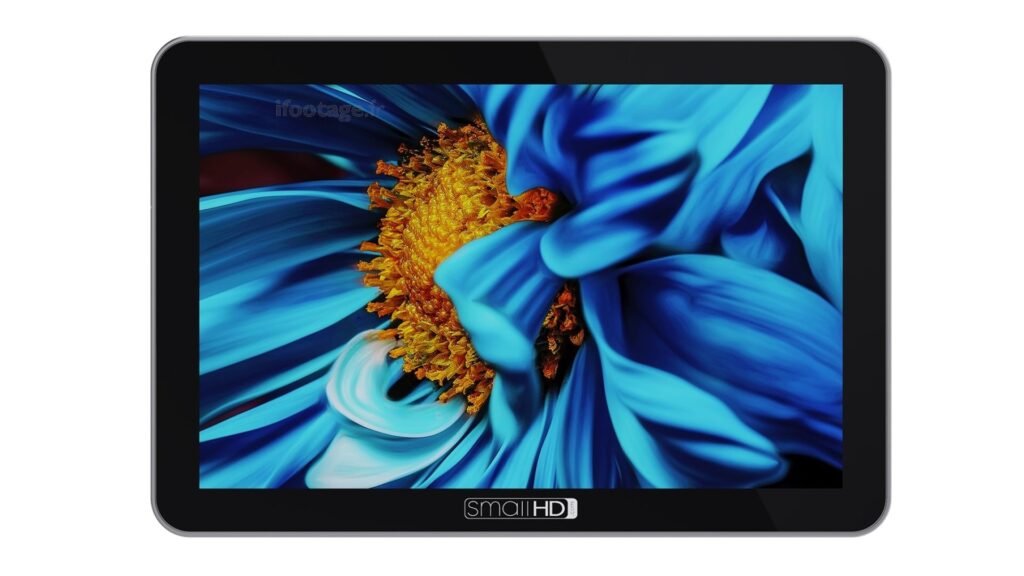 The SmallHD Focus 7 is a great competitor for mid-range camera monitors. Its 7" touchscreen with 1920×1200 resolution makes it user-friendly, and it's light for a 7" screen (13.6oz). The brightness setting of 1000 nits is one of its strong points. Once again, it comes with monitoring features you would expect from a good camera monitor. It includes false color, peaking, RGB parade, histogram, zebra. It also includes real-time 3D LUTs. It has a dual Sony L-Style battery slots, so you can use it for long shoots without problems. In terms of price, it's higher than Lilliput A7S. You can purchase it for $439. But definitely worth it if you're looking for a great mid-range camera monitor.
5. Andycine A6 Plus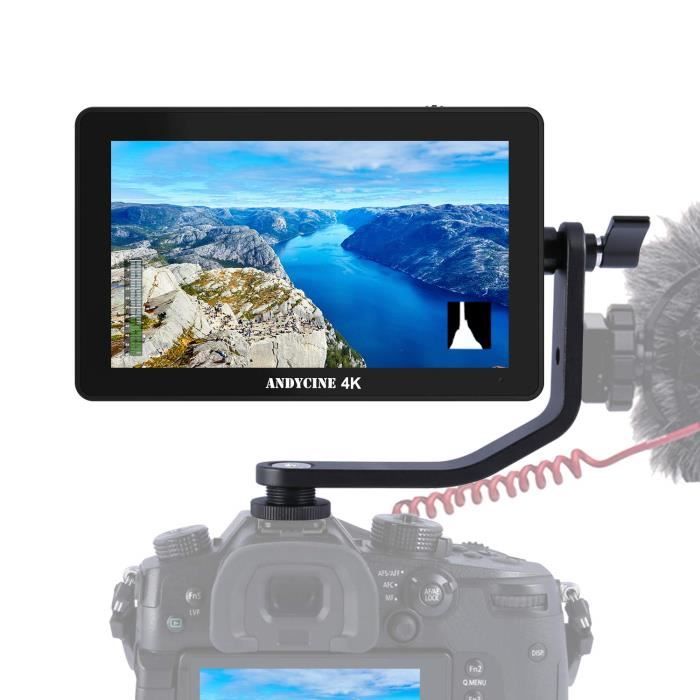 Our last competitor for these 5 best camera monitors is the Andycine A6 Plus. It's definitely a great entry-level range monitor. With a 5.5" Full HD 1920 x 1080 touchscreen. It includes a lot of features, namely histogram, focus assist, audio meter, monochrome, anamorphic mode and more. The only downside would be the brightness. With 500 nits, it's clearly not as good as what mid-range monitors do. But it only cost $160, which is a lot cheaper than the camera monitors we just mentioned. So that can do the job if you're on a low budget!
Hopefully, you have a clear overview of the best camera monitors for filmmakers from different price ranges. Depending on your need you might want to get one over another. And I hope this list will help you in your choice.
Want to take a look at the best cameras for YouTube creators? Check out our previous article on that subject!
Looking for cinematic music to sync to your film? Take a listen to this Big Orchestral Tension Playlist from BAM Music!