When we think of Civil Rights activists, a few memorable names come to mind like William E.B. Du Bois, Rosa Parks, and Malcolm X. But one person especially transcended the status of activist to become a national hero, Dr. Martin Luther King (MLK).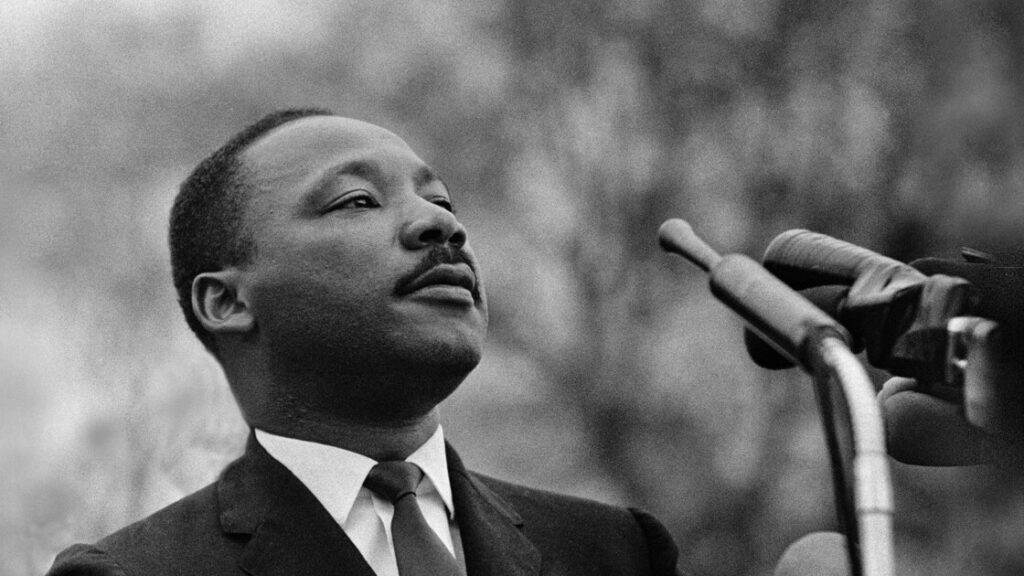 His nonviolent activism truly marked the young minds of the African-American community in the United States. It also led to the creation of a national holiday in his honor. Indeed, every third Monday of January is now celebrated as Martin Luther King Jr. Day.
Surprisingly enough, his philosophy also became a huge source of inspiration and a key factor that shaped hip-hop and rap culture. And I say surprisingly because nonviolence doesn't really rhyme with hip-hop's tone and essence. Still, a whole lot of artists including 2pac, Ludacris, and Kendrick Lamar have used his famous quotes in their texts as a way to pay tribute to his fight.
"The philosophy of nonviolent protest or redemptive suffering runs counter to the confrontational tone of so much hip-hop."

Adam Bradley, co-editor of Anthology of Rap (Yale University Press)
One of the most iconic references is Public Enemy's By The Time I Get To Arizona that aired only one time on MTV in 1991. Today, on MLK's National Holiday and the year of the 30th birthday of the song, we find it fitting to tell you the story of the day Public Enemy stood up for MLK's memory.
Fighting for MLK's memory
It all started when then-Governor Evan Mecham canceled MLK Day in 1988 because he didn't believe MLK to be worthy of a national holiday.
"I guess King did a lot for the colored people, but I don't think he deserves a national holiday."

Evan Mecham
This already provoked some reactions in the African-American community and created some tensions. However, the real trigger happened two years later on November 6, 1990, when the people of Arizona voted down by 17,000 votes a proposal to create a state holiday for Martin Luther King.
Public Enemy's response in By The Time I Get to Arizona bubbled over with frustration, contempt, and wit. Legendary firebrand Chuck D took aim at the citizens of Arizona and Mecham, in particular, in his now-famous text. But it really was the video that drew the most attention because of the violence depicted in it. Its powerful message spread hastily on mainstream media and made it on an episode of Nightline.
In fact, it was so shocking that the NFL pulled the 1993 Super Bowl from Tempe, Arizona. Voters then reconsidered the referendum in a 1993 vote, re-instating the King holiday. But it was only after the state lost approximately $350 million in revenue.
"They voted in the King holiday not too long after the video, so I'm like, case closed, time to move on to something else."

Chuck D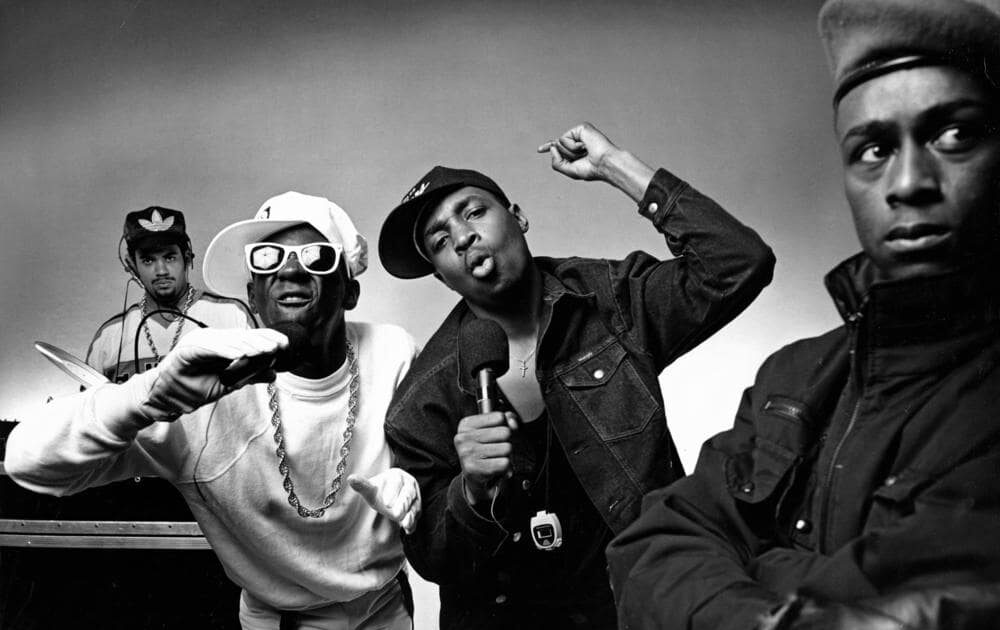 Inspiring a new generation
In a word, the day Public Enemy stood up for MLK's memory really shook a whole state and gave birth to a song that became a classic protest anthem for a new generation. Indeed, 10 years ago, 12 Arizona rappers recorded Back To Arizona. This new version of the classic song made its noise a rallying cry for a generational change. It happened when Arizona was again at the center of a civil rights crisis with Senate Bill 1070 (the harshest anti-immigration measure in American history). Additionally, it kept MLK's legacy alive and carried it to newer generations.
We really hope you liked this little anecdote on Martin Luther King's Day. If you enjoy Hip-Hop culture as much as we do, or want to get some kicks for your texts, go check out our Girls X Urban Album!