The sound of Formalism
Wes Anderson is perhaps best known for his symmetrical cinematography, muted pastel palette and oddball characters delivering deadpan dialogue, but the trait that ties all these elements together and solidifies a flick with the unmistakable Wes Anderson flair is some of the most iconic needle drops in modern cinema. So let's delve into what has made his music choices such an important part of the cultural zeitgeist.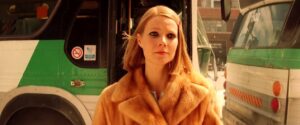 In what is arguably the most viscerally poignant moment in Wes Anderson's filmography, Margot Tenenbaum steps off a Greenline bus and as time slows we, the audience, are gripped by a silence that feels like a held breath. The silence is then cathartically broken by the hauntingly beautiful 'These Days' by Nico. The sequence works so perfectly, thanks in part to the perfectly selected track, and this is certainly no isolated incident when looking through Anderson's work. As an auteur, his work is one of the leading examples of formalist perfectionism; every frame is laid out with maximum intention, and the sounds that permeate his visual ecosystems play just as big a role as any other element. 

You may be wondering, what is formalism? According to The Tate, Formalism describes 'the critical position that the most important aspect of a work of art is its form – the way it is made and its purely visual aspects – rather than its narrative content or its relationship to the visible world.' In the painting medium therefore, a formalist critic would focus exclusively on the qualities of colour, brushwork, form, line and composition and not its ability to be emotionally evocative. Applying this to Anderson's filmography may seem to undermine his attention to dialogue and plot, however we can best understand his work in relation to this notion of formalism, in so much as, when we imagine how 'Wes Anderson' a film is, we think in terms of composition and aesthetics, in same way when we think of how 'M. Night Shyamalam' a film is, we think less in these concepts but instead more in relation to plot devices such as a dramatic third act plot twist. 

When it comes to the place of music in a formalist cinematic setting, we are left in somewhat of a middle ground. Whilst music certainly adds to the composition of a scene it is of course not a visual element and furthermore, it acts as an emotional stimulant, aiding plot moments and dialogue. So whilst it can be argued to be an element of formalism, it is better defined as a stylistic device used in conjunction with, and to elevate, the visual identity of a motion picture. Anderson's focus on visual perfection can often leave scenes void of emotional impact on face value, however his masterful use of music helps provide these scenes with the needed gravitas or relief required.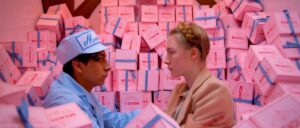 Anderson's signature sound is commonly recognised by quirky 60s and 70s jazz, folk and rock numbers that add a whimsical atmosphere to his already kooky creations, however it's often when he strays further left field from this archetype that his music choices carry the greatest impact. Whether it's Elliot Smith's tender and heart wrenching 'Needle in the hay' soundtracking an attempted suicide or the diegetic David Bowie covers by Brazilian musician Seu Jorge that permeate the nautical adventures in Life Aquatic with Steve Zissou.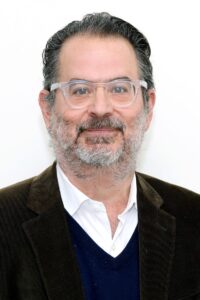 What we can learn from watching and listening to Wes Anderson's acclaimed work, is that if you are going to pursue the formalist approach and strive for a strong and distinct visual style, it is crucial to accompany it with an equally distinct musical identity, and to do so, you need to find collaborators who share your vision. Anderson has also been working with the music supervisor Randall Poster since his debut, Bottle Rocket, in 1996 and it's clear that throughout their careers, their respective styles and skills have developed in tandem, making them the formidable creative duo they are today. 
As fans of the auteur await the long anticipated release of his new star studded film 'Asteroid City', we can only look forward to hearing the new ways in which Wes Anderson will continue to demonstrate the power of a great soundtrack.