The South by Southwest (SXSW) Conference & Festival celebrates the convergence of the interactive, film, and music industries, and fosters creative and professional growth alike. But 2020 was grim for the SXSW. For the first time in 34 years, the festival held in Austin, Texas, was canceled due to the Covid-19 pandemic. With "the show must go on" being in the DNA of the event, the staff doubled down their efforts to bring a new format to SXSW attendees. One year later, the SXSW Festival is finally coming back with an incredible online set-up. As an innovation flagship, the 2021 edition of the SXSW is bound to leave you speechless. Without further ado, let's explore what to expect from the 2021 SXSW Festival!
Same same, but different
As mentioned, in an attempt to keep the essence of SXSW alive, the 2021 online edition will hold all of the categories featured in the previous years. But more on that later. First, we need to address why this edition of the event is so special. SXSW didn't want to do an ordinary online event and to that end, they partnered with VRrOOm, a company specialized in creating incredible virtual spaces.
"SXSW really wanted to create a space in the virtual world that brought Austin to life in a spectacular way."

Blake Kammerdiener, XR and Film Programmer.
After months of work, SXSW Online XR was born. It is a complete virtual world that will allow attendees to come together, explore, and watch content created specifically for this VR experience. Using the SXSW 2021 look and feel, it will showcase live panels, meet-ups, special events, live theatre performances, and much more. Everything is ready for you to dive in from the comfort of your own home. Get ready to discover Austin like never before. Simply amazing.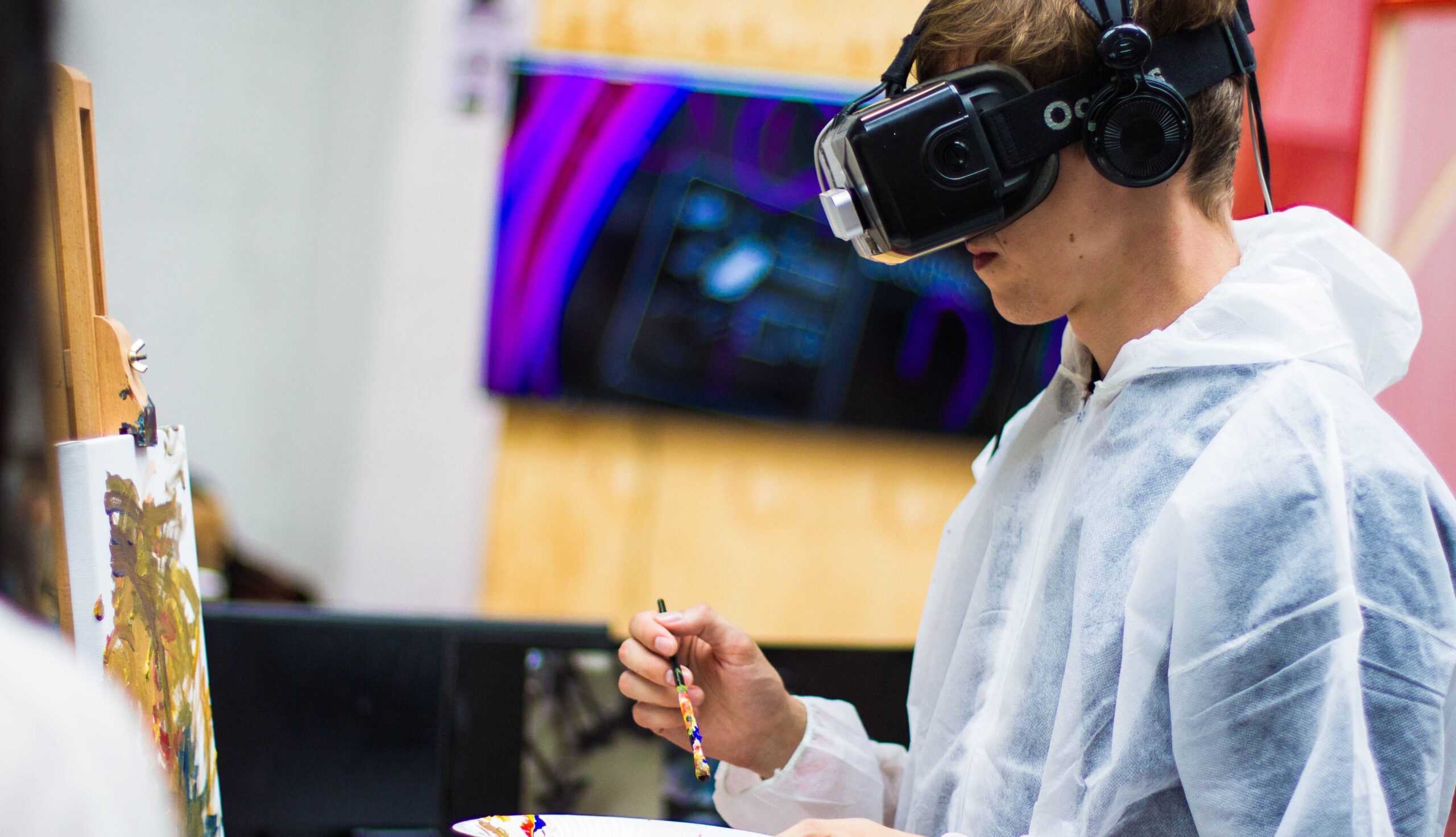 What they have in store
This year's SXSW is full of talent, incredible speakers, and a whole lot of interesting content to watch. The full Film Festival line-up has been released and the powerful YouTube Originals documentary, Demi Lovato: Dancing with the Devil, will be headlining.

The festival will also host feature sessions with industry leaders, keynotes from the most inspired thinkers and speakers, meet-ups, mentor sessions, podcasts, you name it and they have it planned. We highly recommend you to go check it out because we're sure there's something exciting for everyone!

Or, if you're in for a laugh, you can catch a good time with the SXSW Comedy Festival. Some of the most lauded comedy venues from around the whole country will be presenting live shows from their home stages. Each club curated an awesome lineup of regulars. Prepare yourself for a fascinating comedy capsule!
Unfortunately, one article wouldn't be enough to cover it all. Since BAM is all about entertainment, we decided to narrow it down and give you a peek at some subjects that speak to us most in what to expect from the 2021 SXSW Festival.
SXSW 2021 Music Festival
The SXSW Music Festival is one of the main features of the event. It has been a central highlight from the beginning and has brought together people from all backgrounds. From 700 music enthusiasts back in 1987, the festival now welcomes over 28,000 people wanting to live the experience. There are artists to satisfy all types of fans, from hip hop to rock, and pop to jazz. It's statistically impossible for you to not find something to your taste. And yeah, we ran the numbers (ok, not). But if you're still doubting, think of it as a good opportunity to break out from the mainstream and be a music pioneer.
They give stand-out up-and-comer artists an opportunity to gain a new audience. Just to give you some quick examples of artists that became popular in America after their SXSW experience, you can find Foster The People, Amy Winehouse, Katy Perry, Arctic Monkeys, Franz Ferdinand, and so on.
This year is no exception, even if the event will be online. This year might even be more spectacular, if we dare say so ourselves. Artists will be showcasing in unusual, iconic, and beautiful settings from their home countries, and the slate really includes a diverse range of artists from around the globe. We've got Mexican singer and actress Ximena Sariñana; AC/DC-worshipping, Aussie garage-punks The Chats; rising Okinowan MC Awich; 7-piece London buzz band Black Country, New Road; Indigo Sparke, whose haunting Adrienne Lenker-produced desert folk debut LP is out this February on Sacred Bones; and more.
We're sure some of these will be in the new wave of A-List stars that'll take over the music scene in the coming years. So stay tuned and prepare yourself to be amazed!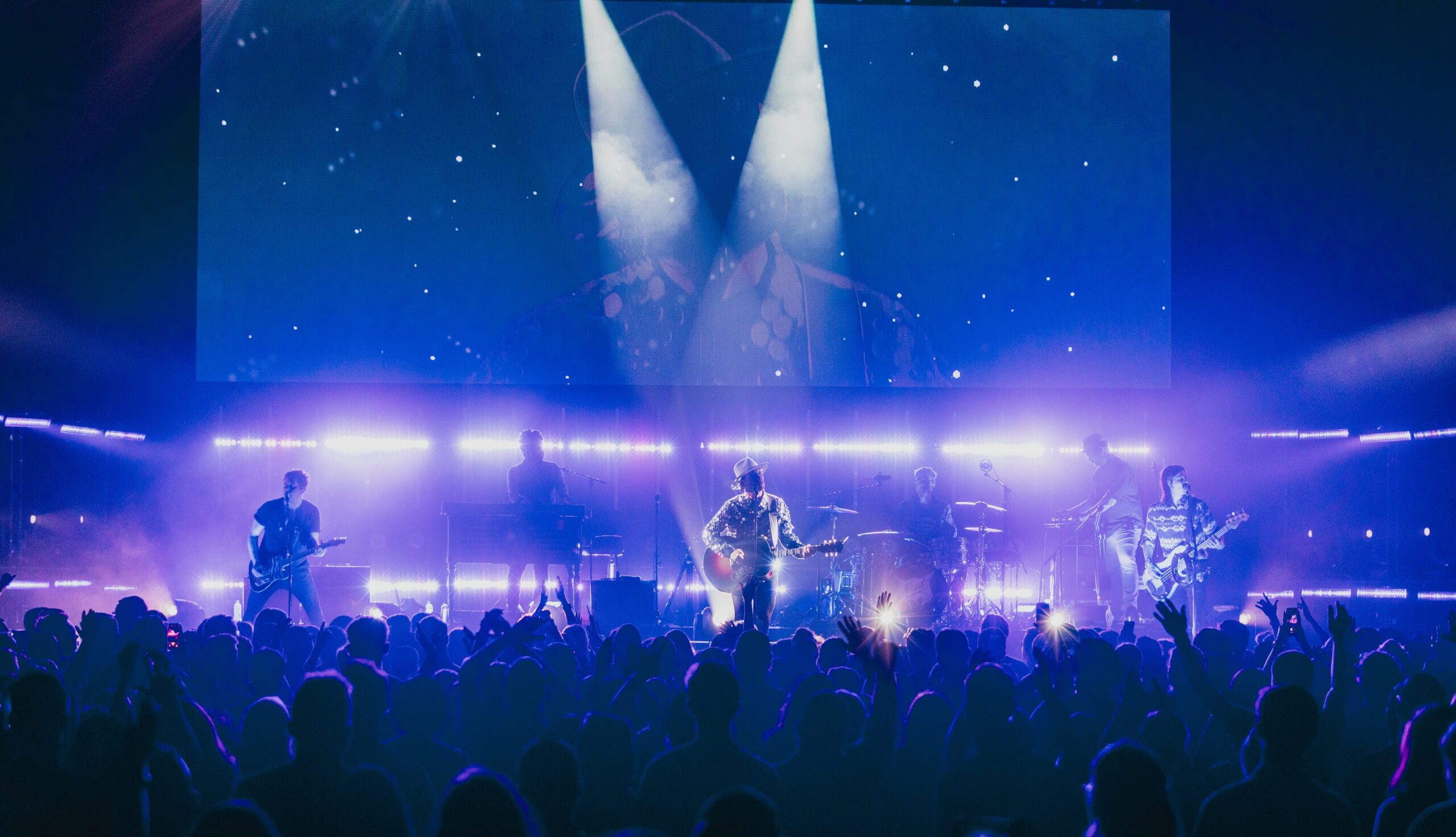 Let's Get Trendy
This is the part that we personally are most hyped about – that's right, the conferences. "Um, not the music festival bit, considering you are a music company??" Of course we love discovering new artists and music, but nothing beats learning valuable new things about our evolving industry and world, am I right? That's where SXSW Conferences come into play. We already gave you a link to check out the different conference formats but here it is again. Without giving all the details and spoiling the surprise, each of this year's 7 themes are worth attending. From issues that were amplified in 2020, to a glimpse into what the future could look like, the 2021 SXSW edition is sure to give you food for thought. Here, we'll just focus on one of the major themes and two feature sessions focusing on TikTok that we're amped about. Let's dive right in.
Transforming the entertainment landscape
"Transforming the Entertainment Landscape". That's the title of one of the major conference themes. In the face of evolving consumer habits, technological advancements, and an increased focus on social issues, what lessons can music, film, television, sports, and gaming learn to keep up with an ever-accelerating pace of change? Within this theme are five topics that will explain the metamorphosis the entertainment industry is undergoing at the moment.
Cultural Appropriation: A Fixable Cultural Crime
Nowadays it is a sensitive topic. Who says what is cultural appropriation and what isn't? Here you will learn respectful ways to show appreciation for culture and how defensiveness and accusations of "PC culture" are wrong.
Navigating Accelerated Change in Music Industry
It is no news that the music industry is changing. In this panel, experts will examine why these changes are happening and what the implications are for the industry and artists.
Reimagining Entertainment Through Mobile Gaming
Mobile gaming has been gaining a lot of traction. Everyone is a mobile gamer now. Once again, experts will be analyzing some of the strategies and innovation in this multi-billion dollar market.
Rising from the Ashes: Indie Film in a COVID World
Making incredible things with limited resources is an indie filmmaker's way of life. In a world where audiences are asking for more content, how can they take advantage of today's limitations? Let's find out.
(We also wrote an article about it so you can check it out in case you want to learn more – Indie filmmakers' challenges and uprising amidst COVID-19.)
Streaming and Discovering Indie Music in 2021
This last panel will examine the democratization of the music industry that happened with the rise of streaming services. Tune in to have a macro view and personal insights on the subject.
TikTok featured sessions
We wouldn't even be surprised if tomorrow we were to buy a carton of milk and TikTok was sponsoring it. This tech giant is the most disruptive app in recent years and has a lot to offer when it comes to marketing, no doubt. Their appeal to younger generations is the real deal, and it's essential to understand how the app fits into marketing strategy if you want to grow socially. TikTok has also had a massive influence on the music industry and if you want to hear our take on it, check out How TikTok is reshaping the Music Industry. In this 2021 edition of the SXSW, two conference sessions will feature the app. They are a great opportunity to learn more about TikTok's landscape and you don't want to miss them. Here's an overview:
Going Viral: In Your Dreams – TikTok has become the music industry's best promotional tool since launching–breaking artists, new music, and giving new life to catalog hits. Join musician Mick Fleetwood and TikTok's Global Head of Music Ole Obermann as they discuss what it means to go TikTok viral in this session.
How GenZ Duets the News on TikTok – In this second session, join producers Dave Jorgenson and Ian Mckenna & content creator Jackie James to discover the tactics publishers are using to build relationships with young audiences on TikTok through a news lens.
The only thing left is enjoying the event
That's all folks! We hope that we helped get you hyped for this year's SXSW event, because we know we are. One article was certainly too short to explain all that this event has to offer. But at least now you know what to expect from the 2021 SXSW Festival, and that you absolutely don't want to miss it. Now if you'll excuse me, I've got a music career to go get started on TikTok.