Instagram was counting on Instagram Reels feature long back and now finally its here. The present and the future digital trend beholds the video. So, you see all the Social Media looking for new ways to emerge video in their application. Moving with the trends, here is what all you need to know about Instagram Reels. Will it fade with temporary hype like IGTV or it's something more?
What are Instagram Reels?
Instagram Reels are the short form of video content. This new way to create and discover short entertaining videos on Instagram will be shown to your follower and also appear in the Instagram's explore page. Since the reels are new and Instagram is promoting the feature aggressively, it can be powerful way to promote your content. As an audience, you see the reels based on the content you are engaging and the people you are following.
The first Reel test started in November 2019 in Brazil. Likewise, it was then launched in early summer in Germany and France, and became available globally from 2020, August 5th.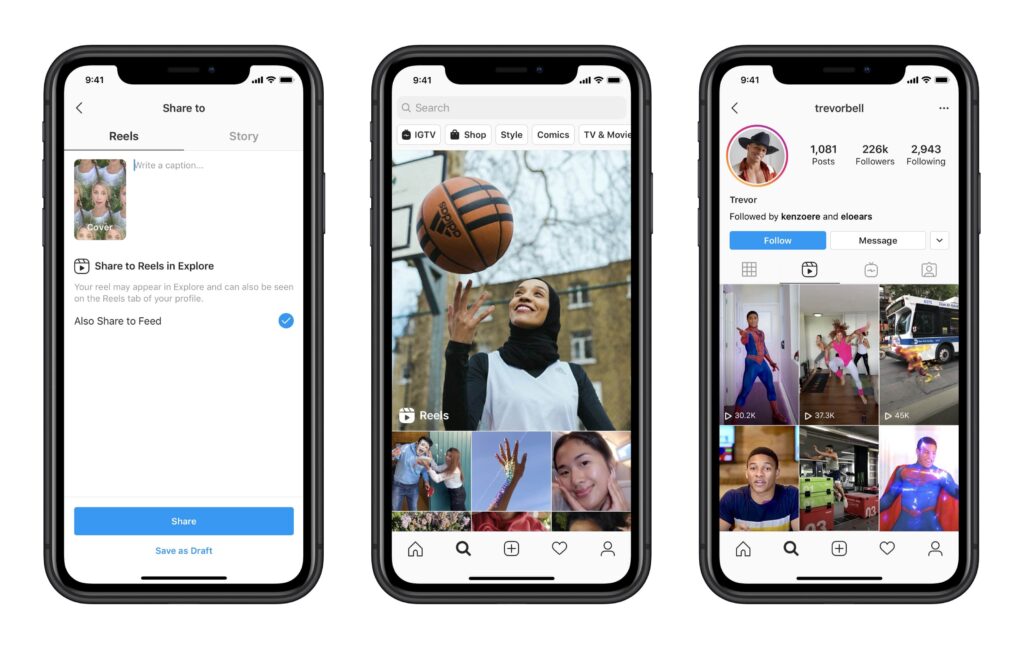 Features on Instagram Reels
You can create short videos up to 15 seconds.
View the trending videos in Top Reels section.
Add different creative effects and filters.
Set video duration and speed.
Add music of your own or the one in the app.
TikTok Versus Instagram Reels
The standout app TikTok has monopoly in the short entertaining video world.Both TikTok lovers and never Tik-Tokers have different perspective bout Instagram Reels. In fact, the popularity of the app skyrocketed with the awakening of the global confinement of COVID -19.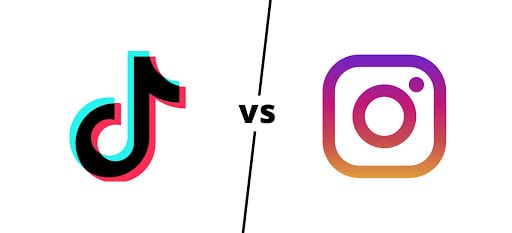 Facebook's significant effort to challenge TikTok gave rise to the Instagram Reels. However, Facebook's attempt to compete TikTok terribly failed when they launched a short video application called "Lasso". Since the closing of app on July 2020, Facebook is focusing to promote Reels.
Why is Instagram Reel launched now?
Though we don't know about Facebook's plan for launching Instagram Reels, it took the opportunity of the Trump Government's threat to ban the TikTok app in the US for security reasons. So, you see this possibility of TikTok's ban in future will hurt TikTok Creators and they will be probably looking for the platform to share their videos. Thus, Instagram Reels would be one of the best possible alternatives.
Similarly, India blocked the download of various Chinese applications with political and border disputes including security threats. Therefore, Reel's launch is likely to be associated with some of these assumptions.
Content Ideas for Instagram Reels
It can be confusing when there are so many video platforms like TikTok, IGTV, YouTube, and here now Reels. So, lets quickly brainstorm some idea for creators on what to post on Instagram Reels:
If you are a fashion blogger, you can create cool fashion videos. For instance, you can do seasonal outfit look, recreating celebrity look, Outfit of the day, X ways to wear a pleated skirt.
TikTokers are crazy about challenges. Likewise, you can recreate challenges like dance recreation, workout challenge.
Why not creating glimpses of wonderful travel videos? Make Time Lapse, or compiling your old travel videos?
Behind the scene, videos are always a cool idea to express in a short span. Share your hobbies, an inside to team, project updates, and so on.
Everyone likes aesthetics. As an artist or an amateur creator, you can create reels on sketches, resin creations, origami, or watercolor.
Instagram has a different audience rather than another platform. They provide value and inspiration and demographics differ according to your content type. Since Instagram is about statistics,you need to be careful about what to post on Instagram Reels.
How to use or add Music on Instagram Reels?
First, launch the app and tap on the Instagram story button. It will also add music to your Reel videos.
As you are in reels, record any video and then tap on the audio. You can also search for different music or audio to add and then post with the desired music.
You need the latest version of the Instagram app for creating Reels:
Android: You need to download and then install v152 from Playstore
iOS: For iOS, you have to update the app to v152 from the App store.
Instagram Reels are trendy and can be your ideal opportunity to boost your content. Make it creative, add music, add text, add hashtags related to video. You can add any royalty free music or music library to reels and retain and win back audience.