Influencer marketing is becoming a necessity for marketers with a proven way to create online buzz. Twitch is a live streaming platform for gamers with enormous potential for the live streaming platform. Find 5 inspiring influencer marketing campaigns on Twitch.
What is Twitch influencer marketing?
Twitch influencer marketing is slightly different than other types of influential marketing where promotions are streamed live instead of using images and recorded videos. Different brands reach streamers for negotiating promotions and they sign contracts through email mostly. The common types of promotions are giveaways, shout-outs, products unboxing, on-stream logos and live chat.
Who are Twitch influencers?
Again, Twitch influencers are different from influencers on other channels. Unlike static posting and videos, Twitch influencers are the ones who do live entertainment to their audience. They have subscribers and their number of subscribers is a key method to recognize how influencing they can be. However, there are micro-influencers with a niche audience and despite the size of the audience, they can be ideal for brands.
"Studies show that 80% of Twitch users are open to brand sponsoring games"
Campaign #1 | LIRIK with gaming beast UBISOFT
LIRIK is a faceless Twitch streamer with more than 2 million followers. Zahid usually plays VR games and his audience trusts him on a different range of products of gamings and related branded products. It was an advertisement for the game Tom Clancy's Rainbow Six: Siege. It was the Livestream; Zahid endorses the game and interacts with the audience and recommends it to users.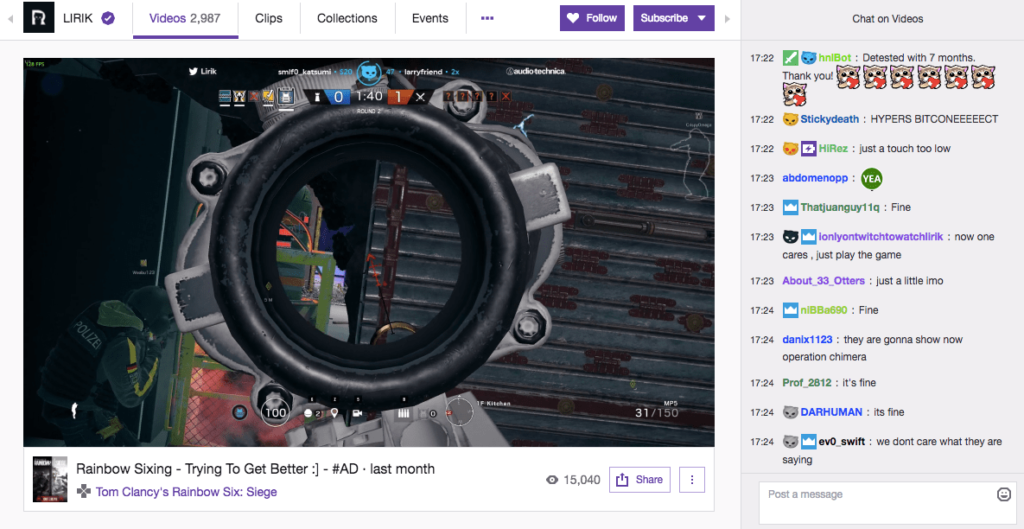 This Livestream had raised 15,093 views.
Campaign #2 | Hershey's product launch
Hershey's tied up with two Twitch influencers Dr. Lupo and Ninja in a 12-hour live stream. It was a launch of Hershey's new snack bar. Although the product was non-gaming, these two influencers promoted the product with millions of fans on Twitch through cross-promotion on their YouTube Channel and Twitter.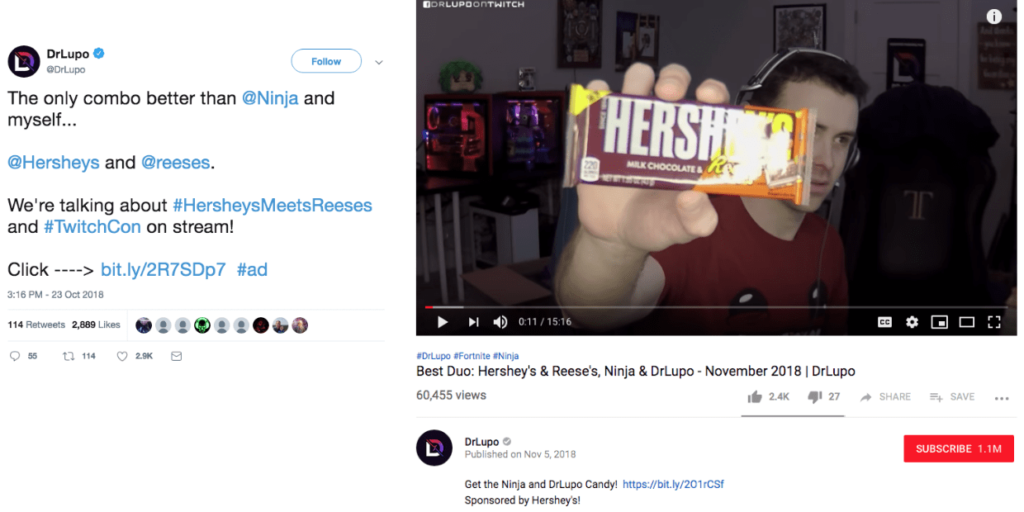 Campaign #3 | KFC giveaway sponsors
Here again, KFC tied up with DrLupo and Anthony Kongphan for promoting KFC as a dinner. We all know the craze of PUBG, abbreviated for Player Unknows's Battlegrounds. If you are a PUBG player or maybe not, the phrase "winner winner chicken Dinner" might be familiar to you and KFC cleverly plays at it. Here, streamers while playing encouraged their fans to type "winner winner" when they won.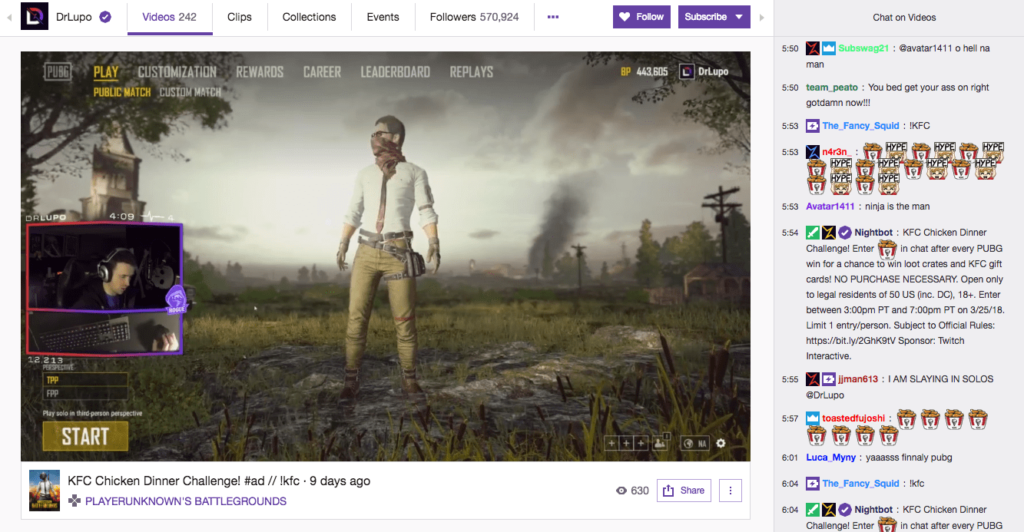 This made a special KFC emoji and all were entered into a giveaway for winning a KFC gift card.
Campaign #4 | EA collaboration RoryPlays
Though 80% of the Twitch audience is male and we have fewer female influencers, but RoryPlay is a lady influencer with a high engagement rate. She partnered with EA to create a sponsored Livestream. The game was "The Slim 4: Cats & Dogs" and it was two hours stream where she played and discussed the game features.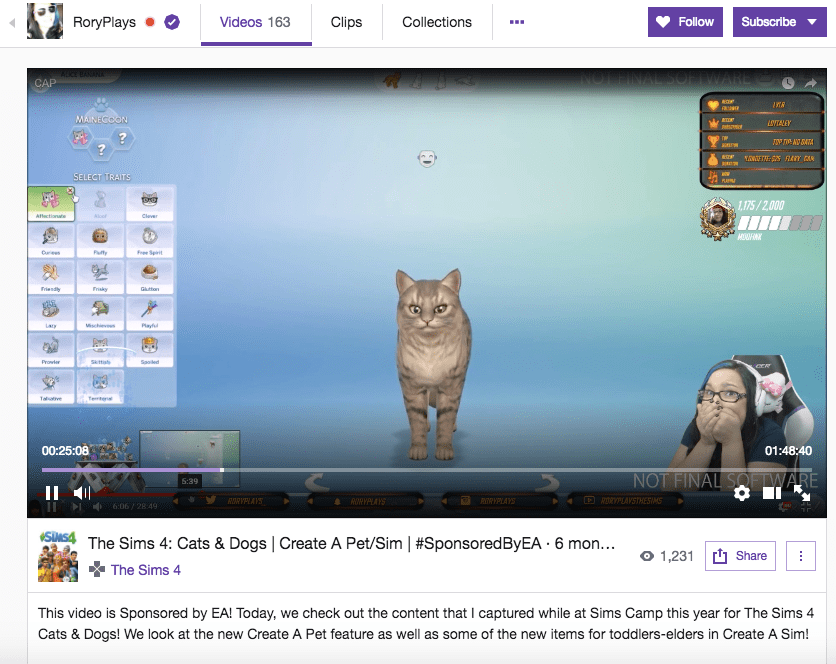 Her ways are traditional and many audiences find it comforting with links in the video description and nice logos.
Campaign #5 | Doritos "make your game campaign"
Another example of Influencer marketing campaigns on Twitch is Dorito's Twitch tournament. They created a four-house competition where Twitch top influencers were against each other. There were famous influencers like CouRage and Shroud. It was like a real bowl game and there were commenters hired specially for the campaign. The cross-promotion was across other channels.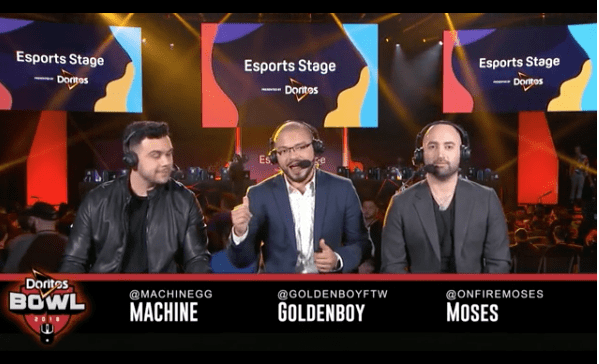 This event had an audience of 16,000.
Parting words
There are many great Twitch influencers out there. You can hit the right marketing campaign with help of streamers for your brand. Also, for those aspiring streamers, here is a read for you on how to become a Twitch streamer which is a challenging yet interesting journey to tread on.