Getting the right gears is the crucial step that every filmmaker struggled with. With so many different tools out there, it can be difficult to decide what to get. To help you make up your mind on what you should purchase, we've made a subjective list of the 10 tools for filmmakers. Let's get started!
1. Camera
To begin this 10 best tools for filmmakers list, let's start by the obvious. A camera is the crucial tool that any filmmaker needs. But which camera should you get? That's the real question. We've actually already talked about that in a previous article. It all depends on the kind of shot you want to do, your budget and the kind of project you'll be working on. According to us, the Panasonic GH5 is definitely the best camera, for amateur and professional as well.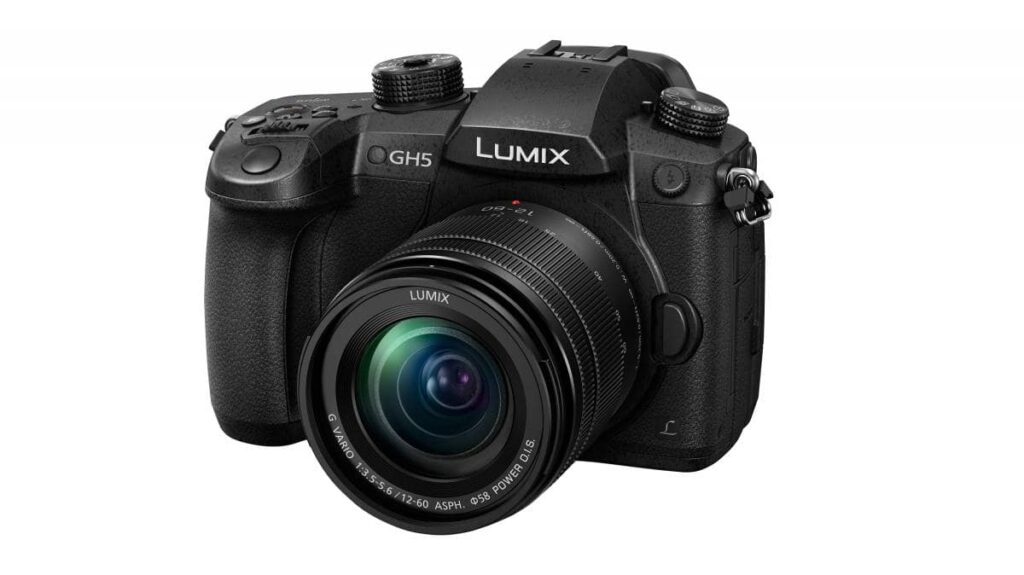 2. Lenses
For the lens you should get, your choice should be based on several factors. First the focal length. What you should know about it is that a 50mm gives you an image rather close to what our eyes can see. Lenses under 50mm are called wide angle, and they allow you to shoot wider videos. It is very useful if you don't have much space to move around for your shooting. It's also often used for landscape shots. Above 50mm, the lenses will allow you to zoom in and shoot subject that are far from the camera.
Aperture is another parameter you should take into account. Basically, the aperture of the lens has an impact on the depth of field of your shot. It is also a way to control the exposure. Depending on the lens, the aperture usually goes from f/1.2 to f/22. The more you get close to f/1.2 the blurrier the background of the subject you're shooting will be.
The Tamron 28-75 f/2.8 is the lens we recommend for amateur filmmakers that still want to create quality content. It's a fairly powerful lens that can be used for various kind of shots. Its price only varies between $700 and $800.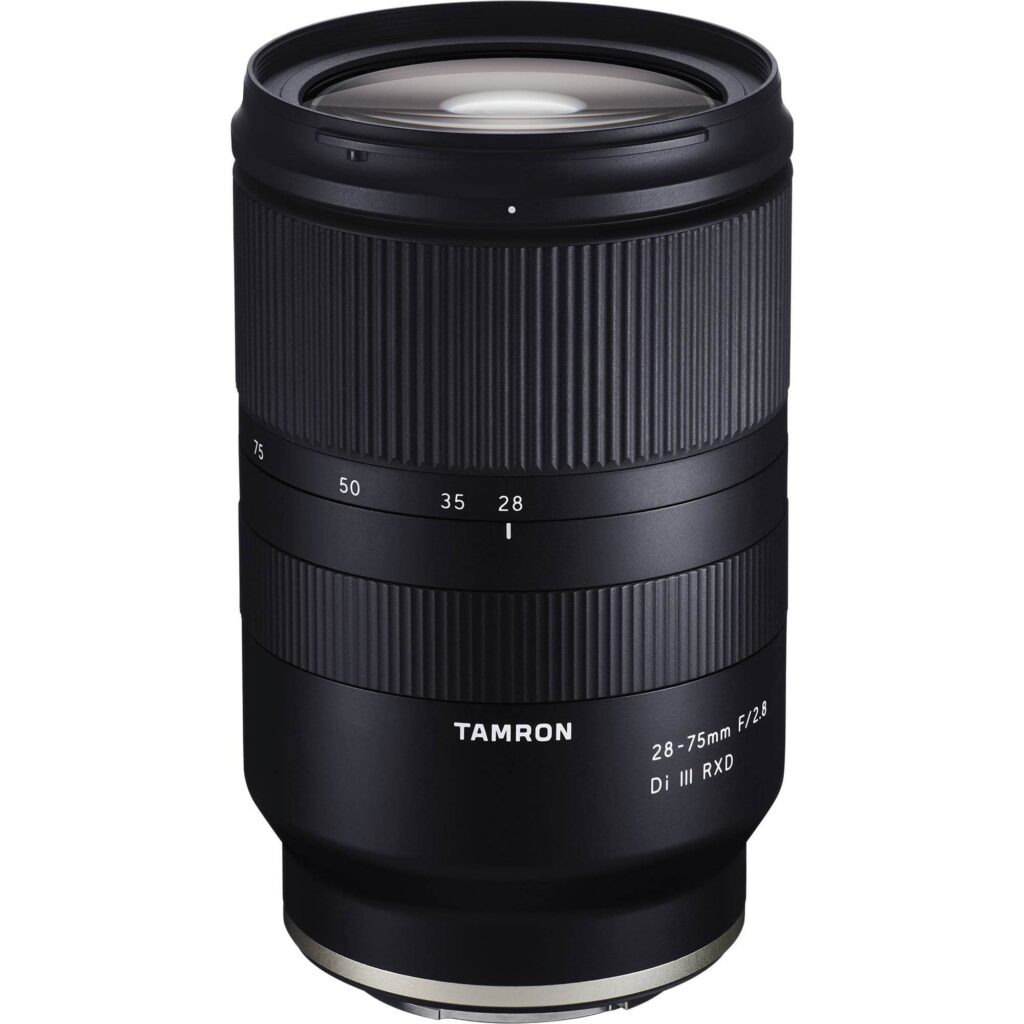 3. Gimbals
Having a stabilized image is one of the most important requirements to take your work to a professional level. To achieve such thing, gimbals are the best tools for you. They'll help you have a stabilized image regardless of the camera movement you'll do. The result will be smooth and professional shots that will take your creation a step further.
Our pick is the DJI Ronin-SC, a reference for gimbals. It is designed to create different types of shot (panorama, time-lapse, etc.). And it is lightweight, easy to use, compatible with various cameras. You can purchase it for around $329.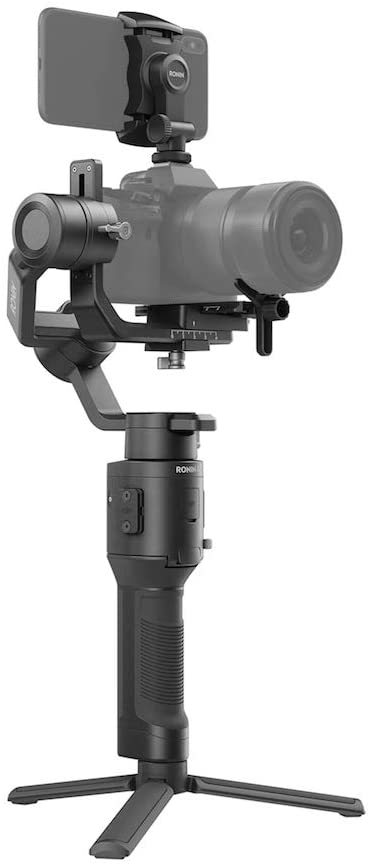 4. Microphones
Sound design is an important parameter that is too often left aside. But it is crucial for any production to shine. The Rode VideoMic Go is a good place to start. This micro is plugged directly on the camera. It has a frequency response of 100Hz – 16kHz.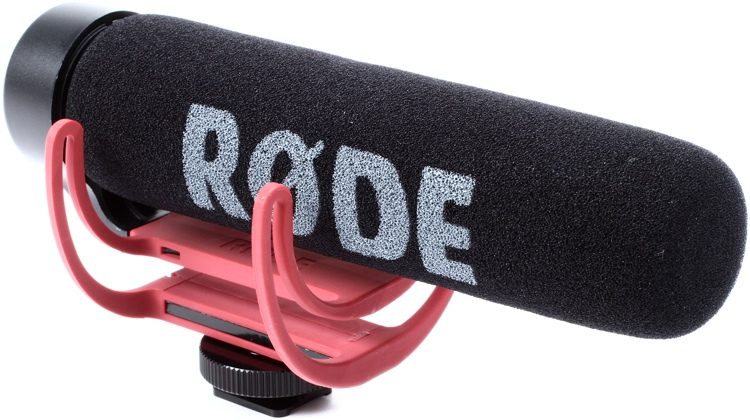 5. Audio recorder
If you want to go a step further in terms of audio gear, you should definitely consider getting an audio recorder. The Tascam DR 60D MK II can be mounted on your camera and offers recordings at 44.1/48/96kHZ, 16/24-bit in WAV or BWF format. It allows you to record up to 4 channels simultaneously. It costs around $200, but definitely worth it if you're interested in getting a better sound quality.
6. Headphones
Now that you can record with a great sound quality, you must be able to hear that sound correctly as you're filming. Thus, getting the right set of headphones is necessary. The Sony MDR 7506 headphones are a great option, much appreciated by industry professionals. It will give you high quality sound with a frequency response that range from 10Hz to 20kHz. And they are pretty affordable, you can get it for $89 online.
7. LED lights
LED (light emitting diode) lights can be very useful to create nice shots and they've been an essential tool used by many filmmakers. Whether you want to give more lightning to your shot or to add some colors, LED lights are the go-to option. Our pick for the best LED lights for filmmakers is the GVM 800D-RGB. According to us, it's the most efficient and user-friendly while being affordable LED lights kit out there. It costs $239 but it can be worth it if you're concerned about lightning for your project.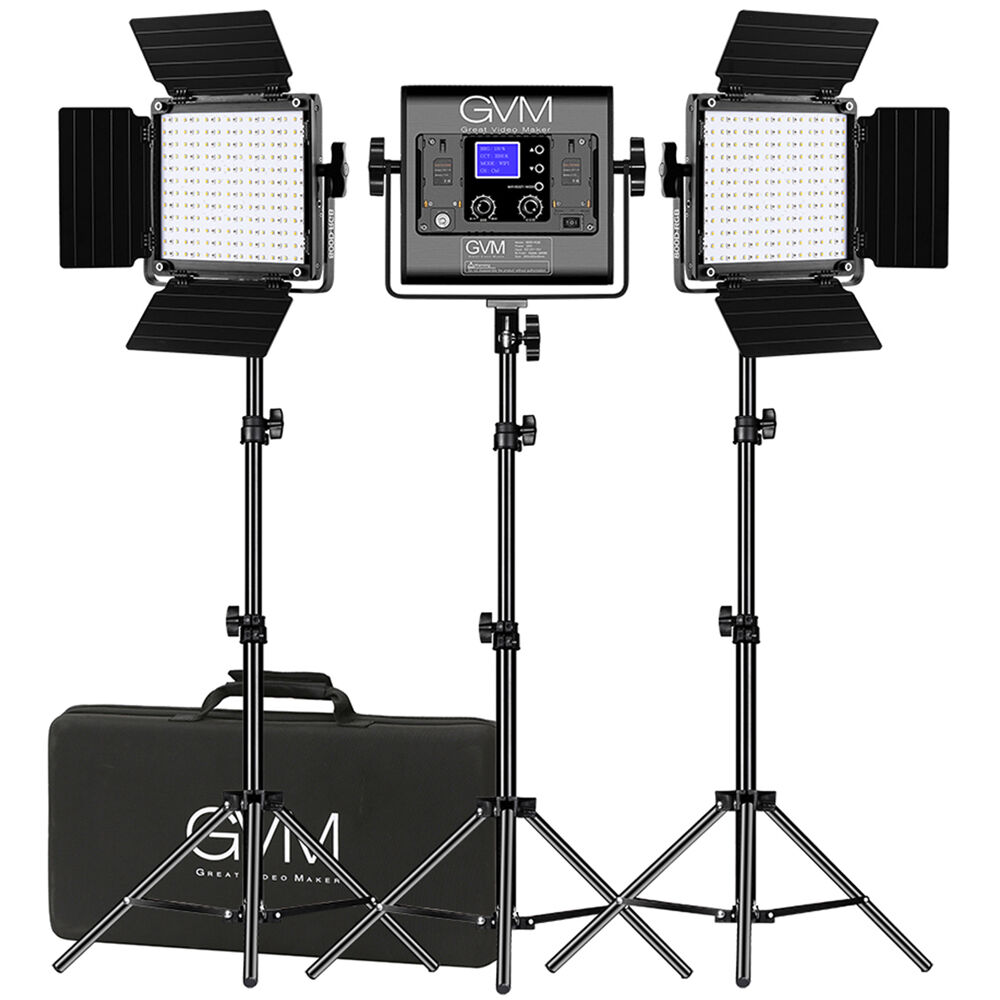 8. Video monitor
We have already talked about the importance of camera monitor and the best ones on the market in a previous article. The Blackmagic Video Assist is definitely the one we would recommend, although it's pretty expensive. If you're looking for a less pricy monitor, then the Atomos Shinobi can be the right answer to your need!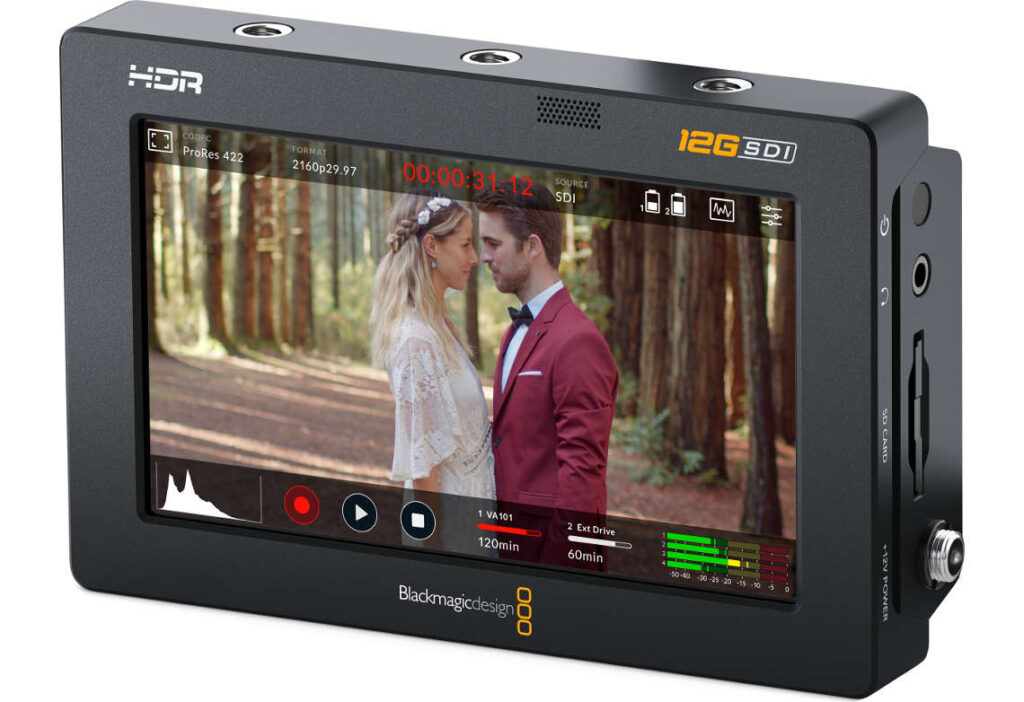 9. Editing software
After you're done shooting your project, you'll need to edit your work. Getting the right editing software is crucial. Most filmmakers will tell you that, your best option is Adobe Premiere Pro. It is the reference for editing software, a pretty affordable option, used by both amateur and professional editors. There aren't really room for hesitation on that one. But you can still check out others software such as Final Cut Pro.
10. Music licensing
Finally, the last essential touch that will enhance your creation is music. Getting the right music for your film can be tricky, even more if you want to share your work on video-sharing platform and social media. Thus, you might want to take a look at what online music licensing companies are offering. BAM Music provides creators with a rich catalogue of premium tracks, and curated playlist to instantly find the perfect music for your project. You can check among the Big Orchestral Tension Playlist, Feelgood Chill and many other playlists here!
That's it for these 10 best tools for filmmakers. Hopefully you'll now know which gear to get for your next project! And remember that the most important thing is not the tools but the creativity with which they are used!