Twitch is creating success stories of successful streamers for the last few years. However, excelling in this platform is way more than playing and streaming games. It takes dedication and clever ways to become a successful streamer. Here are 10 tools for Twitch Streamers, recommended by Twitch Streamers.
#1 OBS Studio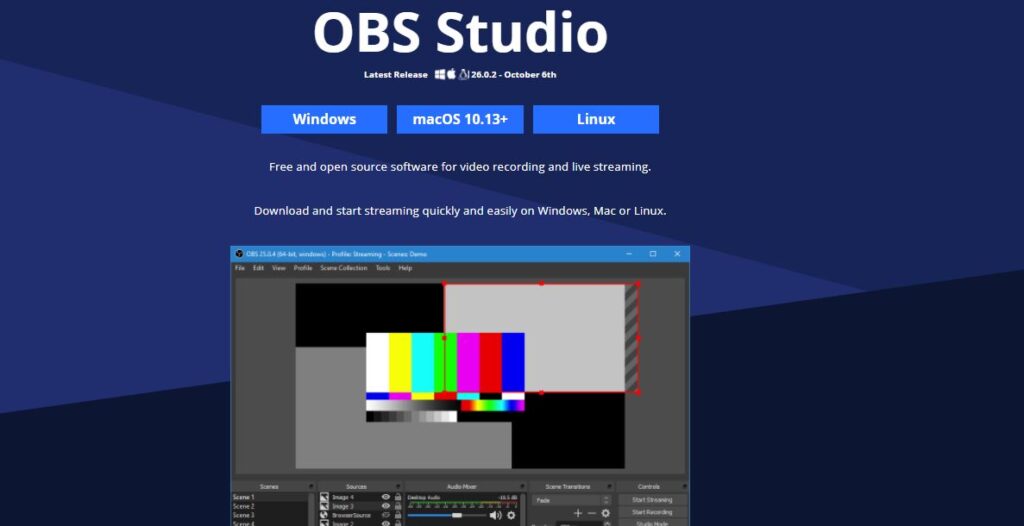 OBS is a short form for Open Broadcaster Software. It is a high performance and real-time audio and video capturing tool. You can create different scenes of multiple sources like images, text, and window capture. Most streamers have used it at least once and you can multi-stream in the different platforms at the same time. It is available for Linux, Windows and macOS. It supports quick video processing and an audio mixer help in editing and noise suppression.
#2 TeeBoard

TeeBoard is for those who want a desktop version of Twitch on the computer. You can set a channel status and also watch highlights of your broadcast and run advertisements. It has a cool collection of widgets. You will get notifications for new followers and donations. Likewise, it has countdown functionality, stopwatch, chat, polls and voting systems.
#3 Twitch Emotes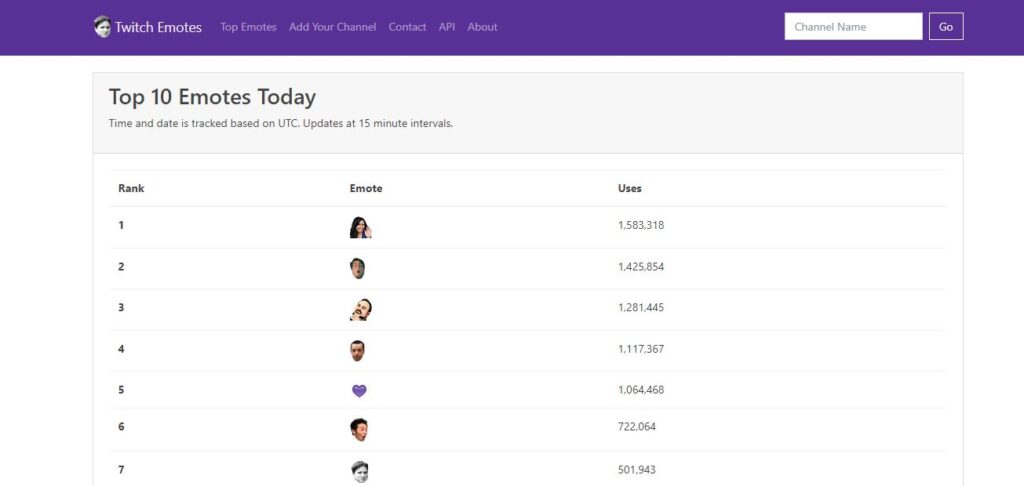 Twitch emotes are the way to communicate things happening in the Twitch live stream. Created in 2012, they were aimed to provide users view live data with their API for subscription and global emotes on Twitch . They have other added features like cheer emotes and badges. So, this pool of Twitch approved emotes help streamers to interact with their audience in the chat.
#4 SullyGnome & Twitch Tracker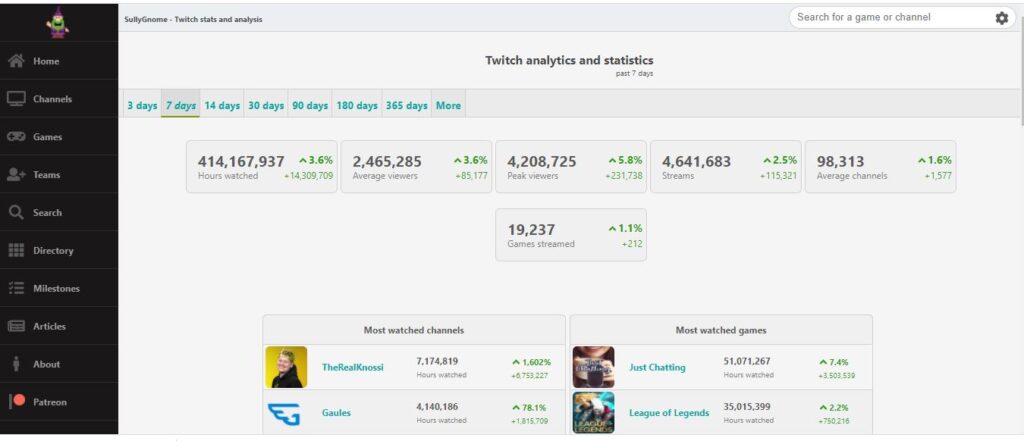 Tracking is part of growth monitoring. Since streaming data are the opportunities for steamers to monitor and improve their performance, SullyGnome helps to learn about top streamers and the trending games. You need to analyze the competition through analysis. The Twitch API collects the information every 15 minutes and is shown on the site.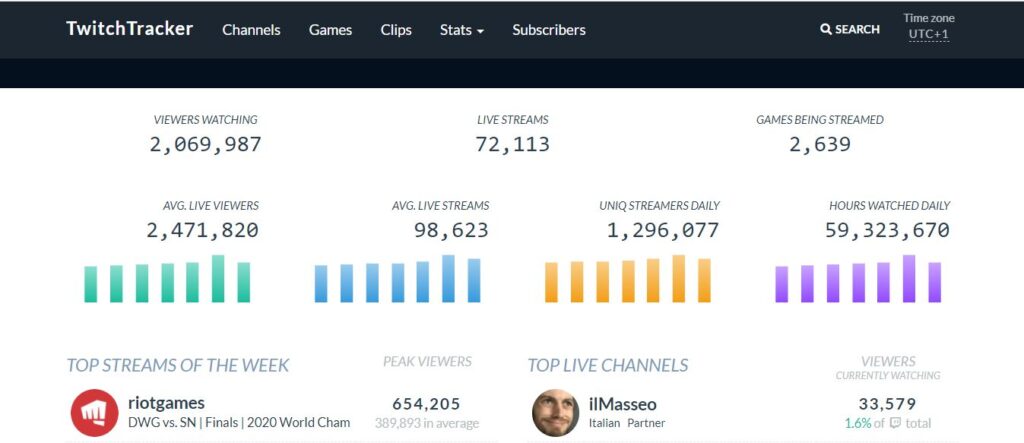 Twitch Tracker analysis tool gives you an overview of live channels, concurrent viewers, active channels, hours streamed, hours watched and many more. Let's say, it keeps you with the latest update of the Twitch ecosystem including your performance.
#5 Streamlabs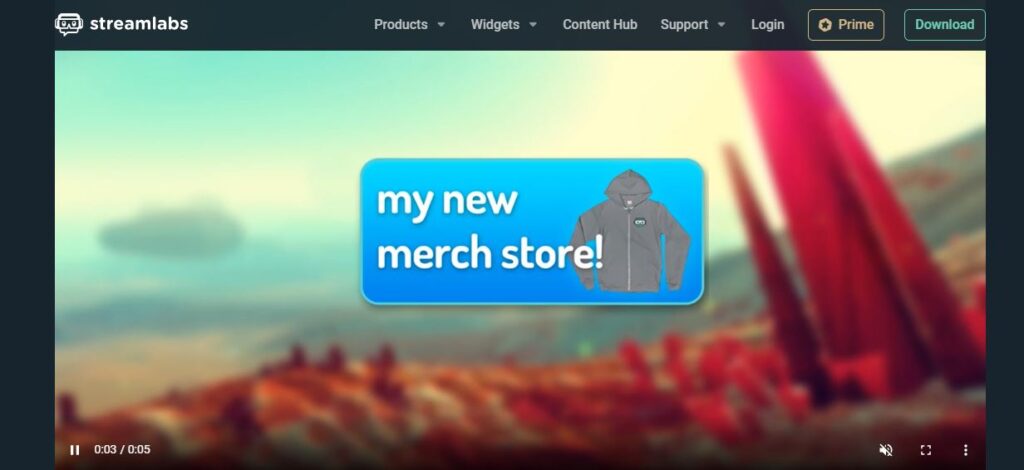 Sponsor Banners like StreamLabs help streamers to build a relationship with potential sponsors. Likewise, they facilitate the rotation of the sponsored banners. You can find analytics showing channel growth in terms of the number of followers, viewers, and average watch time. This way your sponsor determines if your channel is worth investing at.
#6 Music on Twitch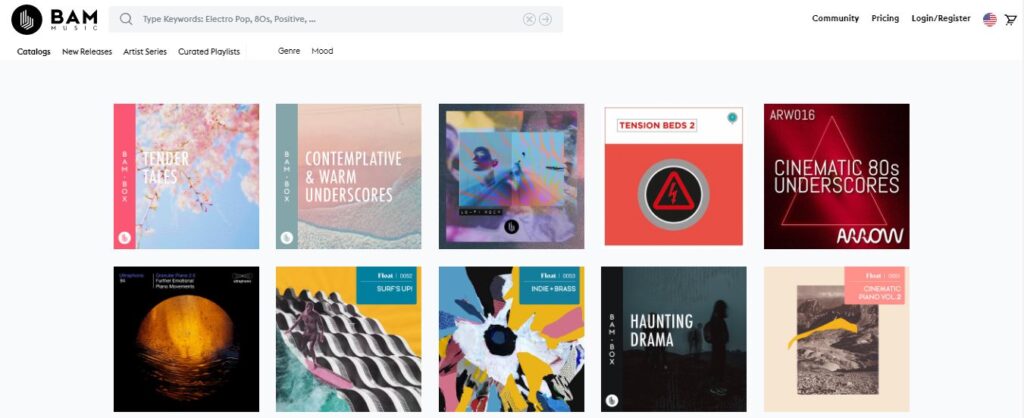 Streamers can't underestimate the power of audio for better streams. Your audience would dislike poor audio sounds. Moreover, the weary process of copyright music can make you tired. Synch music libraries have a wide catalog of sounds and music.
Choosing music on Twitch is easy and convenient with BAM Music. They have a unique community of artists and those rare music that you normally do not find in other music libraries.
#7 Restream Scheduler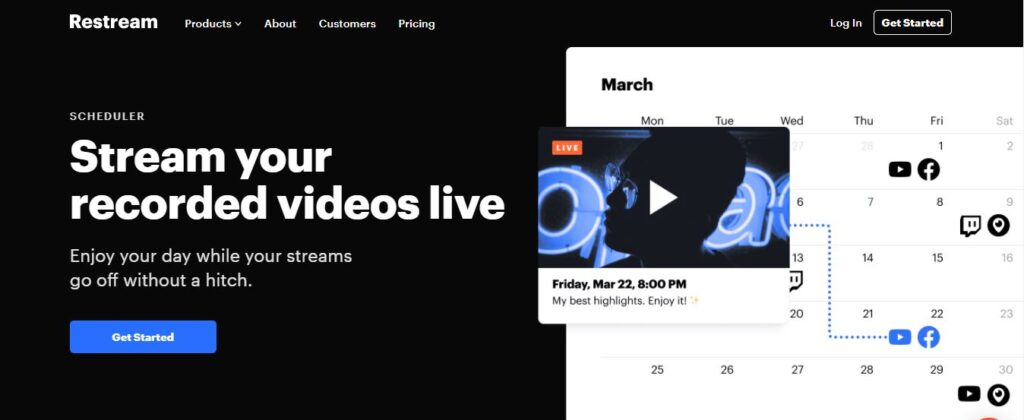 Twitch performance becomes easy with Restream Scheduler. Once you edit highlighted videos of your stream, you can either post it to social media or broadcast it on the streaming platforms. Here, you can simply upload a video, schedule it by picking a date and time. Your video will go live at that scheduled time. This is a perfect solution or streamers who are targeting an audience living in a different time zone.
#8 Donation Alerts

When you are on the board, it is important to monetize the stream. DonationAlerts is one of the popular donation tools. It displays the donation in your stream when you start receiving the donation. The alert functionality allows streamers to increase the interactivity of their live content. It works on your favorite platforms like Twitch, YouTube and Facebook.
#9 Moobot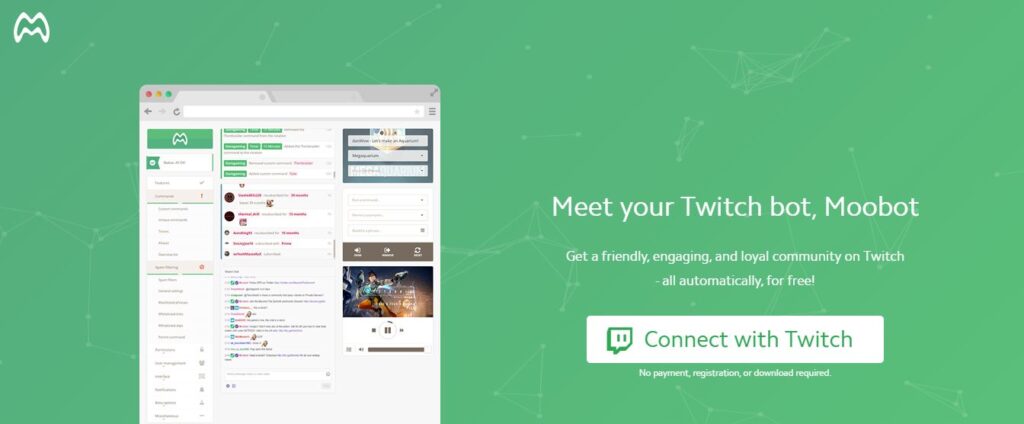 Twitch Bots are streamer's best friends. Twitch bot encourages your subscribers to engage aggressively thus helping to retain customer loyalty. Likewise, it automates a tedious task and you can focus on your streams. It also helps in removing undesirable behaviors by which you can build your niche audience. Moobot features are exceptional. Find it yourself more from Moobot site.
#10 Design by Human Merch Store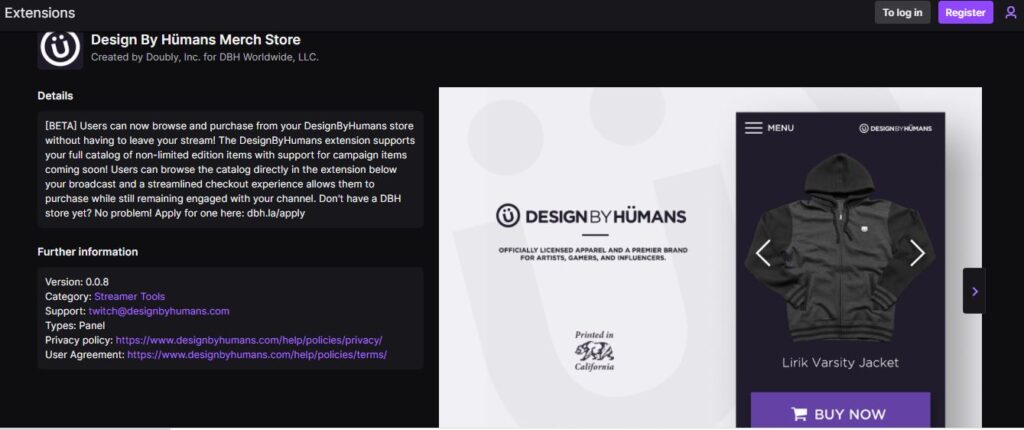 This streamer tool is the extension of Twitch. Twitch extensions are 3rd party integrations that help viewers interact when you are streaming. Here, users can browse the catalog in extension just below the broadcast. Additionally, there is a streamlined checkout where users can purchase and still engage with your channel.
Wrap Up
Consumerism isn't something that everyone is a fan of. There are many paid and free tools out there for better twitch streaming. But when it comes to finding creative and new ways to engage the audience is, you have to be clever and grab the right tool instantly. Hope this article on 10 tools for Twitch Streamers, recommended by Twitch Streamers helps you to make the best of your streams. Looking for twitchy and disorienting sounds for your upcoming streams? Listen to Glitchy Things from BAM.