Today we're not talking about making, but rather listening to podcasts. If you're an aspiring filmmaker or passionate about cinema, learning directly from industry professionals is the best way to improve. Whether it's writing, directing or producing, there is so much to know about cinema. That's why today we are giving you our podcast selections for filmmakers!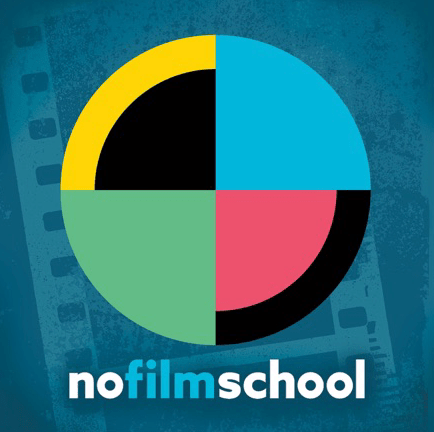 1. No film school Podcast
Nofilmschool is a podcast produced by the famous nofilmschool.com website. As the website does, this podcast aims to give the best insights and tips for aspiring filmmakers who didn't go to film school yet are avid about making film. The podcast tackles various subjects like trends, news in the cinema industry, general topics and tips for aspiring filmmakers, more technical themes, as well as tips for screenwriting and directing. They also talk about film festivals and analyze movies. With this podcast, you'll be able to hear from professionals in the industry. A lot of episodes are already available as the show started in 2016, varying from 25 minutes to over an hour (40 minutes on average).
2. Indie film hustle
Indie Film Hustle's host, Alex Ferrari, gives professional insights about the film industry. With episodes ranging between 15 minutes and over 2 hours, all aspects of film production are discussed in this podcast. Since 2015, he has tackled various subjects such as social issues in the cinema industry, movie distribution, film financing, and how to make money with your art. You'll get a lot of tips for film production and marketing directly from experienced professionals. It's the perfect podcast for indie filmmakers.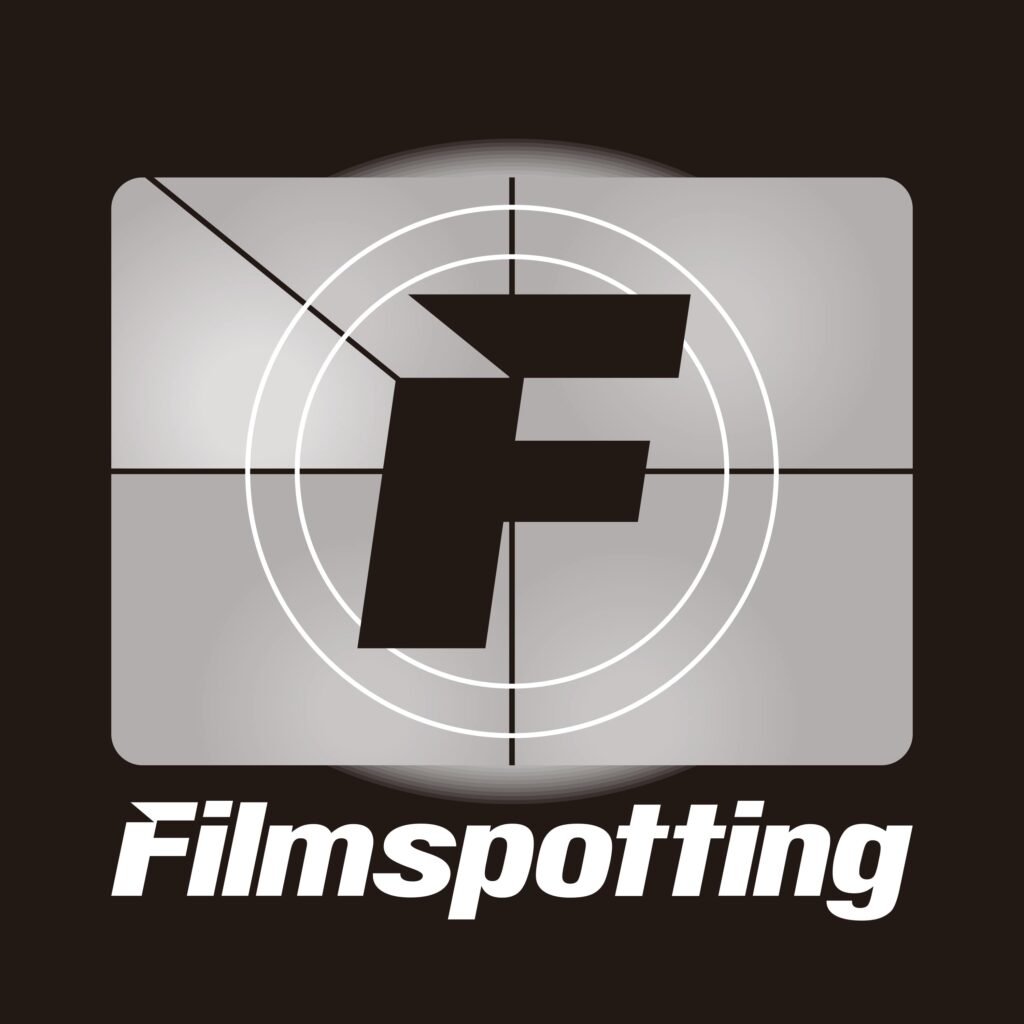 3. Filmspotting
Filmspotting is one of the best and most popular podcasts on cinema out there. Hosts Adam Kempenaar and Josh Larsen simply discuss cinema. More specifically, they give their opinion about recent movies that came out in theaters. They usually proceed through the top 5-10 movies, which is nice to follow while giving a real pace to the podcast. The podcast is well made with audio extracts from movies. They often conduct interviews with actors, directors, and other professionals in the cinema industry. It's not a podcast dedicated to filmmaking professionals, but rather for cinephiles (aka people who just like cinema). With an average duration of 90 minutes and almost 800 episodes, it's an incredible source for interesting discussions and opinions around great movies to know about.
4. Scriptnotes
Two notorious screenwriters, John August and Craig Mazin, have hosted this show since 2011. If you are an aspiring screenwriter, you have to check out this podcast. And if you just like cinema, it is still a very interesting one to follow. With interviews from directors, actors, and producers among more than 450 hour long episodes, there is a lot of material to listen to. Scriptnotes tackles issues in the industry, film festivals, writing tips for aspiring screenwriters, deep analysis on specific movies, cinematographic concepts, insights about the profession, and more.
5. Just Shoot It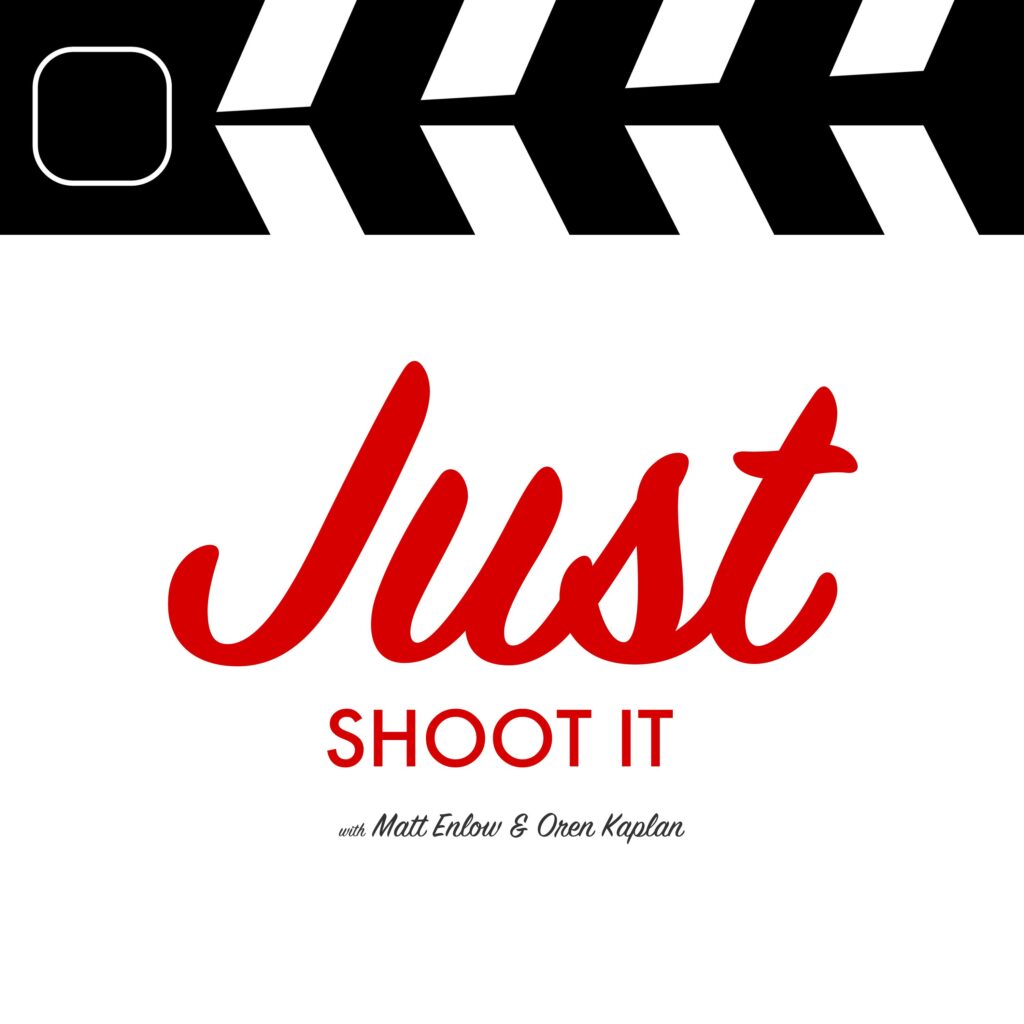 Hosts Matt Enlow and Oren Kaplan are both directors. Each week they interview professional guests from the industry. They discuss film festivals, tips for aspiring directors, current issues in the cinema world, and career insights for filmmakers, directors, and screenwriters. Along with cinema, they also tackle subjects related to television. With more than 200 episodes ranging between 45 minutes and 105 minutes in length, Just Shoot It is a great source of knowledge about the film industry.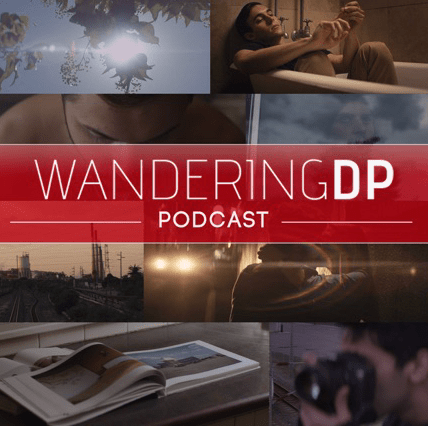 6. The Wandering DP
The Wandering DP is a podcast hosted by Patrick O'Sullivan, a professional director of photography. This podcast's episodes are mainly interviews regarding cinematography. If you're interested in cinematography, this podcast is for you. With 242 episodes at an average duration of one hour, you already have a lot to listen to. Some episodes are recorded on camera which is very interesting since cinematography is so visually thematic. You'll learn a lot about cinematography, Davinci Resolve, and so on.
Between these podcasts, you have a huge source of knowledge about the film industry. You'll be able to get the best insights from professionals and improve your work considerably! I hope you find this useful, see you next time for another article!
Looking for music to enhance your film? Check this Playlist for Content Creators from BAM Music! Keep connected for more interesting articles for filmmakers.