Drones are an amazing way to give a new perspective to your filmmaking. Also, drones are not just limited to big movies. Back then, aerial shots were taken from a helicopter, zip lines, and even cranes. But the advent of drone technology offers creative ways to take aerial shots and also cuts the production cost. Similarly, they are fun for casual users and family. Today, let us unfold the best 5 drones for filmmaking.
Buying guidelines for drones
Here are some buying guidelines before buying drones:
1. Camera
The camera is the most fundamental feature in drones because the whole idea of a drone aims to capture the best shot. So, look for the drones that provide the highest video quality. To be precise, find ones with 4k cameras. This camera enables you to see images on the screen with more clarity, better colors, contrasts, and one that enhances lifelike details. Here is the best camera monitor for filmmakers to go hand in hand.
2. Flight Time
Another feature of a filming drone is flight time. Some shots need a longer battery life. Having an additional drone battery is always a good idea so that you set up everything and do not run out of batteries. On average, 45 minutes is the great amount of time for flying time.
3. Flying Capabilities
Choose drones that provide a high level of portability and that you can use in various situations. For instance, the weather can be harsh many times. So, you need a drone that includes collision detection or auto-tracking as well.
4. Flight Modes
To improve safety, you need an intelligent flight mode supporting certain maneuvers and drone pilots (remote pilots operating the drone). Intelligent modes will help you to take good control of the device too.
5. Speed
If you are capturing aerial shots of boats or motorcycles, you need a drone with high speed that can keep up. The minimum speed that you can target is 50 kph.
Now, let us move towards the best 5 drones for filmmaking.
#1 Ryze Tello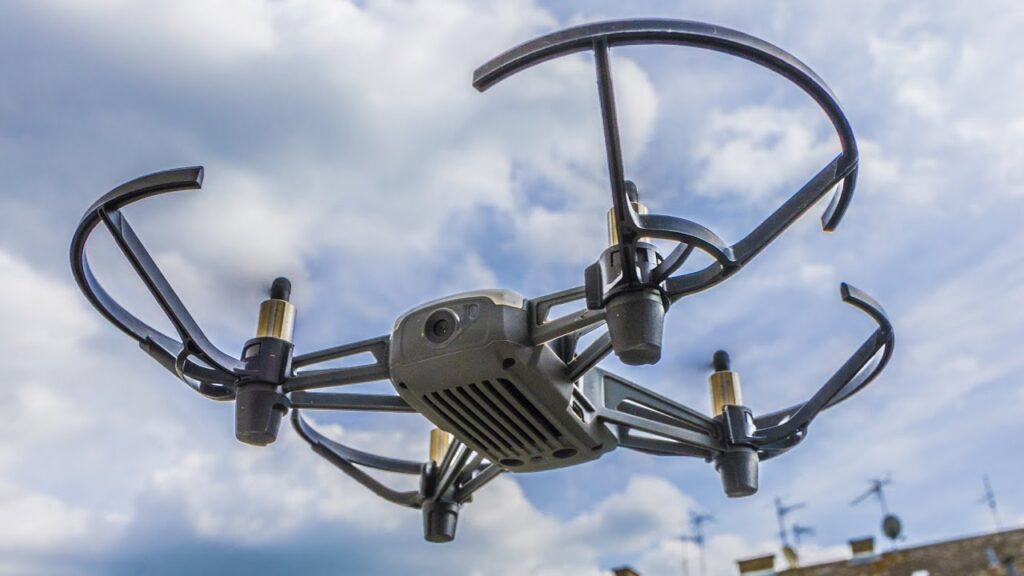 Ryze Tello is the drone of your dreams if you want a fun and affordable drone. Many first time flyers love this piece of technology. Likewise, the video beams directly to the smartphone which is intuitive, simple, and becomes easy to pilot the drone. However, the lightweight of the drone might be a negative side of the device. But, if you are looking to fly the drone on a calm day, it works perfectly fine, with a flight time of 13 minutes.
Specification
Camera Resolution: 5 MP
Weight: 80g
Controller: Optional
Price: $109
Range: 100m
Good
It is very compact and lightweight
Flight controls are easy with simple mobile applications.
Affordable price
Not so good
The lightweight might not support the fast blowing wind
The video transmission is a bit turbulent
#2 DJI Mini 2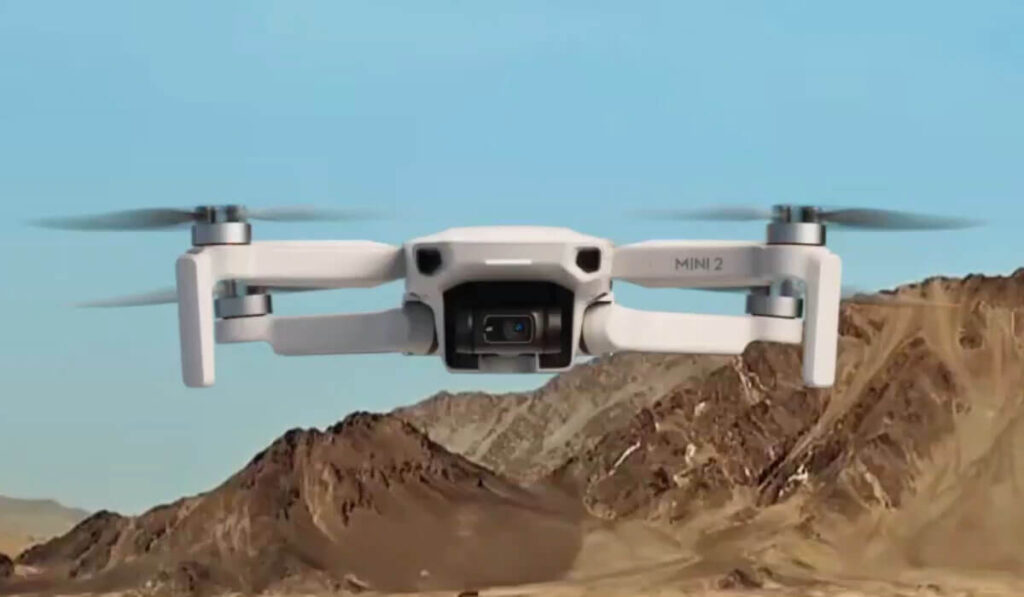 If you are a beginner in drone filmmaking, DJI Mini 2 is an ideal solution that comes up with 4k video resolutions. It has beginners 'Quick Shot modes'. This is the best compact drone at a reasonable price. If you are looking for a travel-friendly and ultralight drone, this works best for creators.
Specifications
Camera Resolution: 12MP
Weight: 249 g
Battery Size: 2250 mAh
Controller: Available
Price: 449$
Good
Simple and easy app and controls
Compact size
Good battery life
Not so Good
It has no "Follow me mode"
#3 DJI Mavic Air 2
DJI Mavic Air Pro is the advanced version of Mavic Air. Whether you are a professional or a hobbyist, this drone helps you capture the best fly shots. It has a good range of shooting features and a flight time of 34 minutes.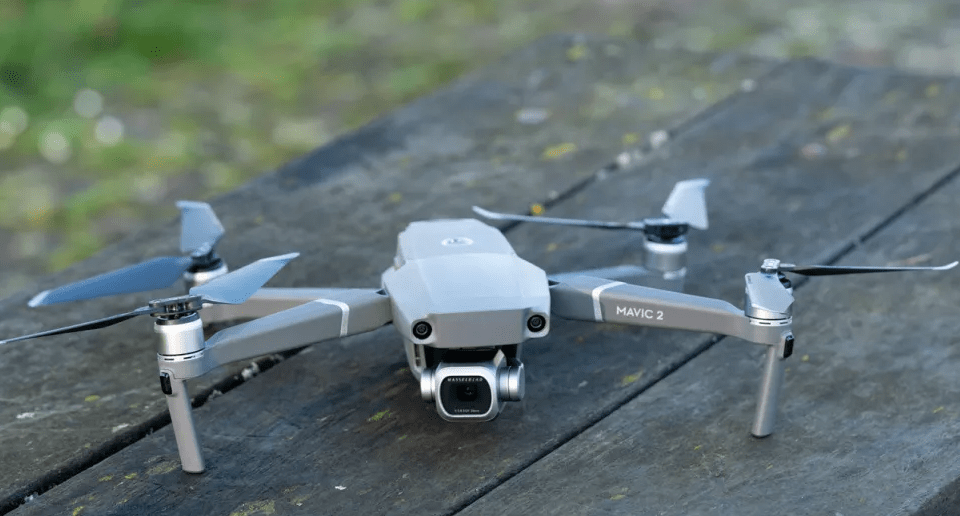 Specifications
Camera Resolution: 12MP
Weight: 570 g
Battery Size: 3,950 mAh
Controller: Available
Price: $848.99
Range: 10 Km
Good
Longer battery life
It is very easy to fly
Subject tracking and quick shot automated modes
Not so Good
The controller has no screen
#4 PowerVision – PowerEgg X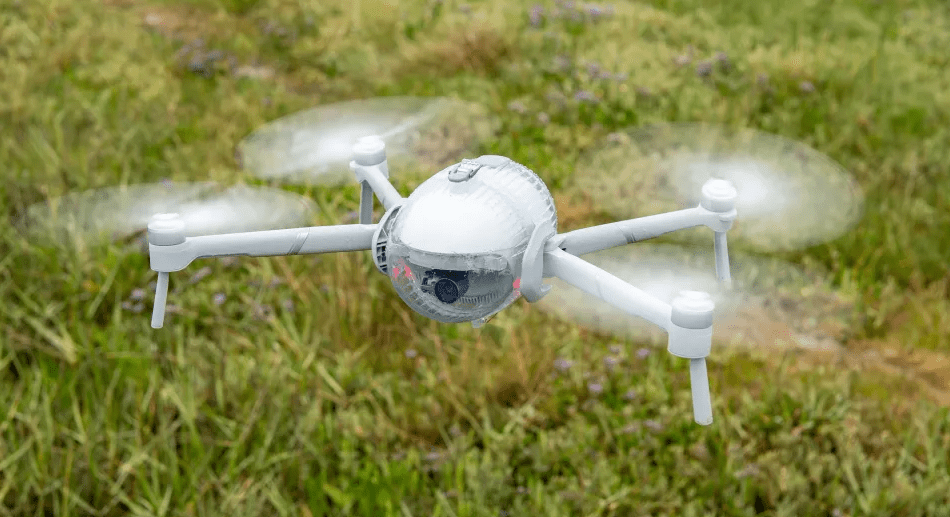 PowerVision – PowerEgg X, as the name suggests is a powerful drone that converts into a handheld camera. If you are looking for a flyer that fights against harsh weather conditions, PowerEgg X is the ideal choice. Likewise, it has a versatile design with an AI camera that you can mount to the tripod. The device also gives a decent 4k footage. It is lightweight, but be careful when you settle a controller and remove the case body.
Specification
Camera Resolution: 12MP
Weight: 522 g
Controller: Yes
Price: $887
Range: 6km
Good
It can land on water and also fly in rain without obstructions
It can easily convert into the handheld camera
Not so Good
However, it can't record in the raw video formats
#5 DJI Inspire 2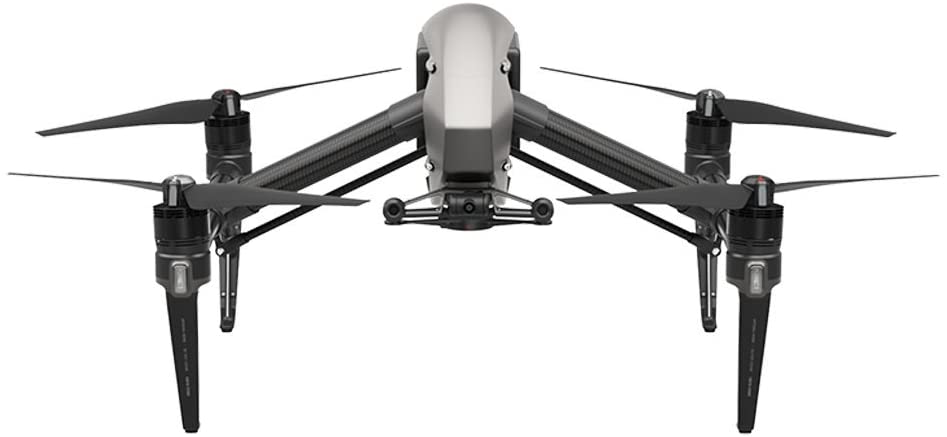 If you have more than a decent budget and want to invest in a high-quality drone, DJI Inspire 2 can be one of the best solutions for advanced users. The drone kit looks impressive with a metal composite upgrade. Also, the device is resistant to external accidents (for example, hit by a tree). As a professional videographer or a photographer, you have got a camera resolution of 30MP. Similarly, you can swap lenses. With more than 25 minutes of flight time, Inspire 2's featured smartphone app provides accessible remote control.
Specification
Camera Resolution: 30MP
Weight: 3440 g
Battery Size: 4280mAh
Controller: Yes
Price: $3,239.00
Range: 7km
Good
High upgraded features
The build quality is impressive
Long battery life and range
Not so Good
It is costly
Invest in what you need
There are plenty of drones out there on the market. But, you have to keep in consideration which features you want to integrate into your drone and also what works best for your aerial project. Also, the price ranges are different. Do not buy drones if they are expensive and you have enough budget or just because they are cheap. Make sure you are investing in one that meets your requirements. I wish you good luck with your aerial shots.
BAM Music offers more than 30,000 tracks from artists and labels all over the world. Explore high repeating piano from Abandon of influence for your next drone shot!